Border Collie
Life Expectancy
10 - 17 years
Area of Origin
Great Britain
The Border Collie is one of the world's best herding dogs and have working on the Scottish Borders for centuries. They are extremely hard workers and very intelligent. The breed does require a lot of time and energy to keep them occupied, but will settle down to cuddle when the workday is over.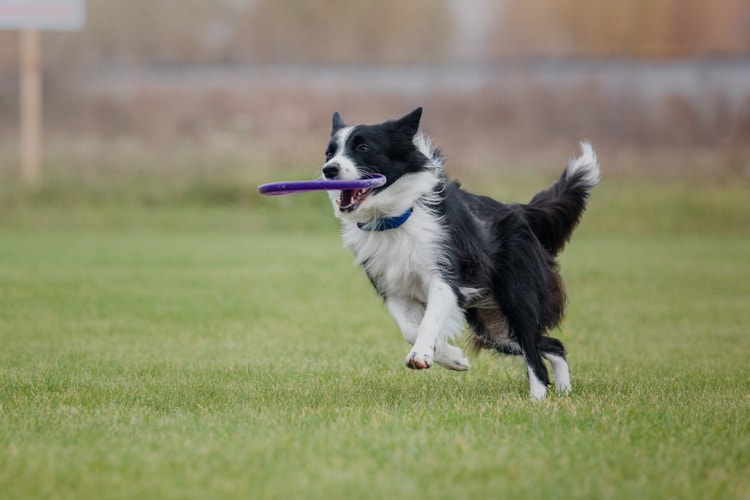 Friendliness to strangers
5
friendliness to other pets
3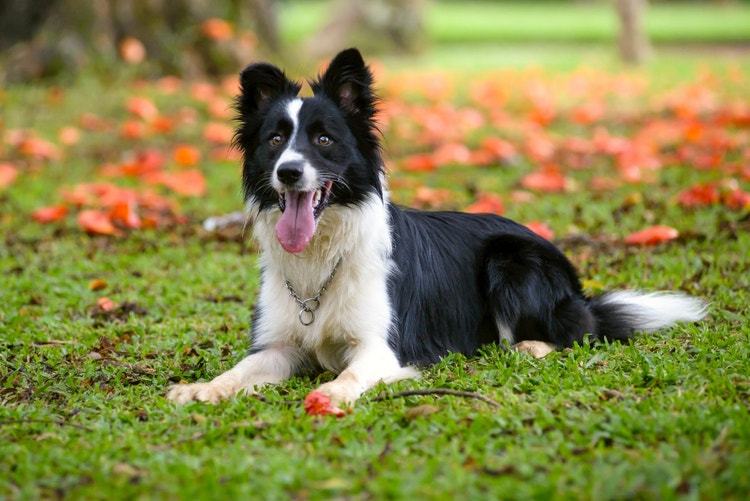 Where Are Border Collies From?
The Border Collie was a sheep herding dog in the British Isles, especially Scotland, long before Great Britain became industrialized. They came to Britain when the Roman Empire invaded and occupied Britain in the year 43, bringing livestock and dogs along with them. When Rome fell and Vikings invaded, Viking dogs were crossed with the Roman breeds, creating the Border Collie.
The breed officially got its name in the 1890s, due to its probable origin along the English and Scottish border. Popularity of the Border Collie began in the late 1800s, when competitive sheep dog trials began and the breed outshined all other dogs in its class. Border Collies routinely have been at the top of the list for world's smartest dogs and have ruled agility competitions. The breed did not join the American Kennel Club until 1995 and are number 35 in breed popularity overall.
Caring for a Border Collie

What Kind of Diet Does a Border Collie Need?
What Kind of Diet Does a Border Collie Need?
The Border Collie does well on a high-quality diet. Depending on their activity level, some may require a higher caloric intake than others. Discuss any dietary concerns with your veterinarian.

How Often Should You Brush a Border Collie?
How Often Should You Brush a Border Collie?
Although the Border Collie has two coat types, grooming is the same for both. Brushing is recommended once or twice a week except during shedding season when daily brushing is required.

Are Border Collies Healthy Dogs?
Are Border Collies Healthy Dogs?
Border Collies are working dogs and are built for stamina and agility. However, they have been bred specifically for performance characteristics, which makes them susceptible to genetic conditions. Musculoskeletal disorders exist and these dogs are prone to hip dysplasia and osteochondritis dissecans (OCD). Border Collies are also prone to epilepsy, which leads to seizures between 6 months and 3 years of age. As a herding breed, eye problems are common, specifically progressive retinal atrophy (PRA) and collie eye anomaly (CEA). These are inherited diseases that cause puppies and adult dogs to develop vision difficulties. Deafness is also prevalent in the breed and they are 10 times more likely to be deaf if born to a deaf mother.
Border Collies are predisposed to: hip dysplasia, cryptorchidism, collie eye anomaly (CEA), progressive retinal atrophy (PRA), pannus, lens luxation, epilepsy, cataracts, osteochondrosis of the shoulder, congenital deafness, neuronal ceroid lipofuscinosis, and trapped neutrophil syndrome.

Can You Train a Border Collie?
Can You Train a Border Collie?
The Border Collie needs to be socialized early, exposing them to a wide variety of people and situations, since they can be shy around strangers. Obedience is also very important early and throughout their life to provide mental stimulation. They are very smart, which makes them fun to train. They have a tendency to herd animals and people, so supervise them closely around small children.

How Much Exercise Does a Border Collie Need?
How Much Exercise Does a Border Collie Need?
Border Collies require a lot of daily exercise and are a very high energy dog. They are happiest when they have duties to fulfill and space to run. The Border Collie breed is for active owners and they do not behave when stuck inside or left alone.
What Are Physical Characteristics of a Border Collie?
What Do Border Collies Look Like?
The Border Collie is a medium-sized, well-balanced dog. The breed's expression is very keen and alert. The desired height is 18 – 21 inches at the shoulder and the desired weight is around 40 pounds.
What Colors Are Border Collies' Eyes?
Collies' eyes are rounded, of medium size, and come in any color. The ears are medium sized and one or both are carried erect and/or semi-erect. The nose is fully pigmented. The skull itself is mostly flat and approximately the same length as the muzzle.
Are Border Collies Muscular?
The body of a Border Collie is hard and muscular. They are athletic in bearing with a deep, yet broad, chest.
Border Collie Tail
The tail hangs down and is medium in length. A happy or excited Border Collie may carry the tail high, but never over the back.
Border Collie Front Legs
The shoulders are long and well laid back and equal in length to the upper arm. The dewclaws are sometimes removed.
What Kind of Coat Do Border Collies Have?
The Border Collie comes in two coat varieties, smooth and rough. Both are dense, weather-resistant double coats with a straight or wavy top coat. The smooth coat is short and coarse with feathering on forelegs and chest. The rough coat varies in length and has feathering on the forelimbs, chest and belly. The fur on the head and front of the legs is short and smooth. Border Collies can be seen in all colors and markings.
Border Collie Back Legs
The hind limbs are strong and well muscled. The dewclaws are typically removed to prevent injury.
Border Collie Facts
The Border Collie was initially known as the "Scotch Sheep Dog."
The breed has been featured in movies like "Babe" and "Animal Farm."
"Old Hemp", an early ancestor of today's Border Collie, remains undefeated in English sheepdog trials to this day.
Other Breeds to Explore
References
Morris, Desmond. Dogs: The Ultimate Dictionary of Over 1,000 Dog Breeds. Trafalgar Square, 2002.
American Kennel Club. The Complete Dog Book. Random House Digital, Inc., 2006.
Wilcox, Bonnie and Chris Walkowicz. The Atlas of Dog Breeds of the World. T.F.H Publications, Inc., 1995.
Kriss, Randa. "Border Collie Dog Breed Information." American Kennel Club, 6 Nov. 2017, www.akc.org/dog-breeds/border-collie.