Chihuahua
Life Expectancy
14-16 years
The Chihuahua is famous for being among the smallest breeds in the world. Though these dogs are small, they have a big personality to make up for their size, which is one of the reasons they're a treasured companion worldwide. They are believed to have originated in Mexico, but many images from centuries past resembling the Chihuahua have been found all over the world. They are well known for their playful nature and lovable attitude, and they make great alert dogs.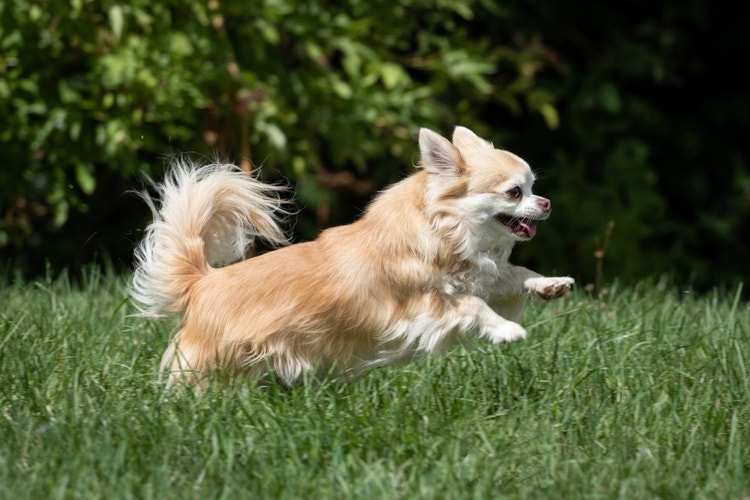 Friendliness to strangers
2
friendliness to other pets
2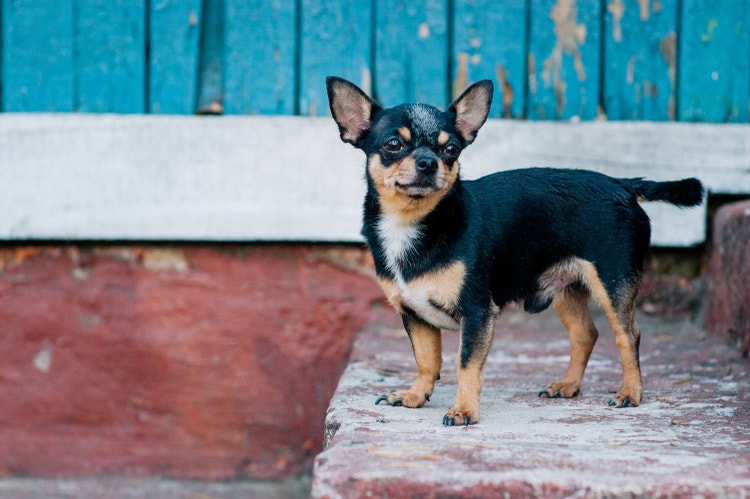 Where Are Chihuahuas From?
Evidence of the Chihuahua has been linked back to China, Egypt, Malta, Mexico, South America, and parts of Europe from as early as the 9th Century. Many believe that the Chihuahua's ancestors were the Techichi, a breed that was common to the Toltecs. There is also evidence that the Chihuahua breed we know today may be a mix between the Techichi and a small, hairless Aztec breed, which came to prominence following the conquering of the Toltecs in the Twelfth Century.
The royal Aztecs held the breed in high regard and considered Chihuahuas that were blue in color to be the most sacred. Their remains have even been discovered in ancient graves, placed next to their owners. In 1520, after Hernando Cortes conquered Mexico, the breed was briefly lost to history. They were rediscovered in the 1800s and named "Chihuahua" after the Mexican state that possessed the most relics and statues in their likeness. The Chihuahua made its way to the States around 1850, when Americans transported them from Mexico. At this time, the breed typically had longer snouts, smaller eyes, and bat-like ears. Over time, US breeders have produced today's ""American"" version of the dog, boasting a rounded head and pleading, baby eyes. The Chihuahua is the 33rd most popular breed in America today.
Caring for a Chihuahua

What Kind of Diet Does a Chihuahua Need?
What Kind of Diet Does a Chihuahua Need?
The Chihuahua does best with any high-quality dog food. They can be picky eaters and require some trial and error when selecting a diet. Discuss any dietary concerns with your veterinarian. Chihuahuas are also prone to obesity, since overfeeding is a big concern for small-breed dogs. You can avoid this by carefully measuring your Chihuahua's meals and only offering infrequent treats.

How Often Should You Bathe a Chihuahua?
How Often Should You Bathe a Chihuahua?
Bathing is not frequently needed due to the sedentary lifestyle of the breed. However, owners of long-coated Chihuahuas must keep up with daily brushing to prevent mats and tangles.

Are Chihuahuas Healthy?
Are Chihuahuas Healthy?
The Chihuahua is a hardy toy-breed dog. They are generally healthy, but are prone to certain issues like heart disease, patellar luxation, and tracheal collapse. Due to their head shape, some have a soft spot in the center of the head, called a fontanel, that should be protected to prevent damage. The average lifespan of the Chihuahua is 14 – 16 years.
Chihuahuas are predisposed to: hydrocephalus, hypoglycemia, luxating patellas, cryptorchidism, urolithiasis, tracheal collapse, chronic valvular heart disease, patent ductus arteriosis, anal sac disease, congenital elbow luxation, testicular tumors, atlantoaxial subluxation, lens luxation, glaucoma, melanoma, and corneal dystrophy.

Are Chihuahuas Easy to Train?
Are Chihuahuas Easy to Train?
Chihuahuas can be saucy, so they need to be socialized early in life to prevent potential behavioral problems and aggression. They can be trained, but may require a little more patience and creativity, since they are an independent and feisty toy breed. In regards to potty training, they can easily be trained to use an indoor potty pad instead of going outside.

How Much Exercise Does a Chihuahua Need?
How Much Exercise Does a Chihuahua Need?
The Chihuahua is very active for a toy breed, but does not require a large amount of exercise. They do well as an apartment dog and would be content napping all day. If your family is rowdy or enjoys the outdoors, a Chihuahua may not be the right breed for you.
What Are the Characteristics of a Chihuahua?
How Big Are Chihuahuas?
Chihuahuas are an elegant and alert toy breed with a fiery expression and a terrier-like temperament. The desired height is 5 – 8 inches at the shoulder. The breed should not exceed 6 pounds in weight.
What Does "Apple Head" Chihuahua Mean?
The Chihuahua head is well rounded with an apple-shaped dome skull. The eyes are full, but don't jut out, and are far apart. The ears are pointy and project outward. The nose is relatively short.
Are Chihuahuas Skinny?
The body of the Chihuahua is lean, well-balanced, and slightly longer than tall.
Do Chihuahuas Have Long Tails?
The tail is relatively long, with the tip of the tail slightly hitting the back.
Chihuahua Front Legs
The shoulders are lean, balanced, and sound. Feet are small and dainty.
What Type of Coat Does a Chihuahua Have?
Chihuahuas come in smooth and rough coat types. In smooth-coated dogs, the coat should be soft and glossy. Long-coated dogs may have curly hair and a soft undercoat. Any color is an acceptable breed standard.
Chihuahua Back Legs
The hindquarters are firm and sturdy.
Chihuahua Facts
Famous Chihuahuas include Gidget (the Taco Bell Chihuahua), Bruiser Woods from "Legally Blonde," and Boo Boo, the world's smallest dog.
Chihuahua means "between two waters" in Spanish.
The President of Mexico awarded opera singer Adelina Patti with a Chihuahua in 1890. The gift was small enough to be concealed in a bouquet.
Other Breeds to Explore
References
Morris, Desmond. Dogs: The Ultimate Dictionary of Over 1,000 Dog Breeds. Trafalgar Square, 2002.
American Kennel Club. The Complete Dog Book. Random House Digital, Inc., 2006.
Wilcox, Bonnie and Chris Walkowicz. The Atlas of Dog Breeds of the World. T.F.H Publications, Inc., 1995.
"Chihuahua Dog Breed Information." American Kennel Club, 6 Nov. 2017, www.akc.org/dog-breeds/chihuahua/.