Cocker Spaniel
Life Expectancy
12 - 15 years
Area of Origin
Great Britain
The Cocker Spaniel is the 29th most popular dog breed in the United States. They have an endearing personality with soft, alluring, and expressive eyes. There are two versions of the breed, the American Cocker Spaniel, which is the larger of the two, and the English Cocker Spaniel. Both make great family companions and have a cheerful, gentle, and loving personality. Cockers do not require much exercise, making them the perfect pet for apartment dwellers. Their energetic nature also makes them a suitable playmate for children. The Cocker Spaniel was recognized by the American Kennel Club in 1884, with the English Cocker Spaniel receiving recognition as its own breed in 1946.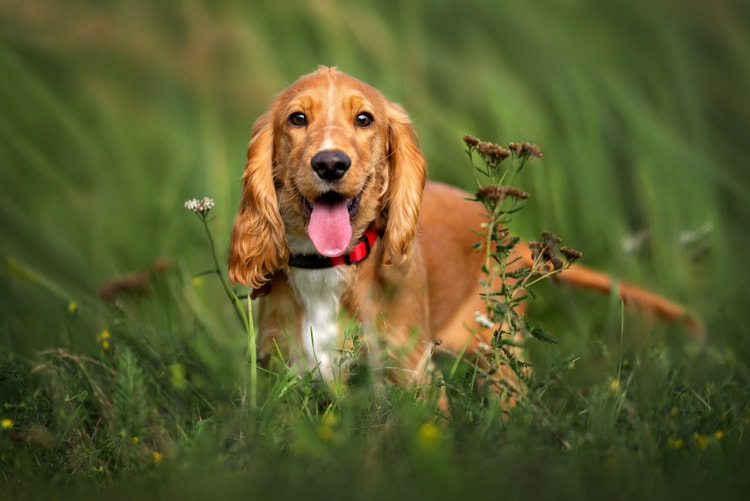 Friendliness to strangers
3
friendliness to other pets
3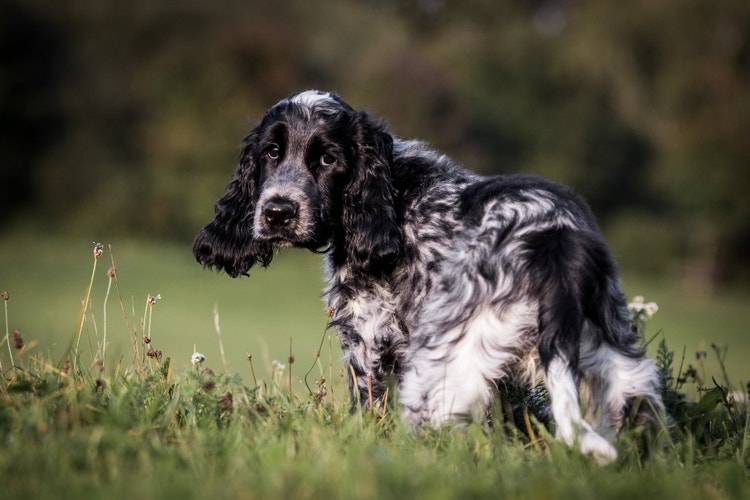 Where Is the Cocker Spaniel From?
The Spaniel breed was developed for hunting in 14th century Britain. They were bred to hunt Eurasian woodcock, which is a medium-sized waterfowl bird prized among wild game enthusiasts for its rich flavor. The breed's name was influenced by their hunting specialty, and they made their way to the United States in the late 1800s.
Caring for a Cocker Spaniel

What Kind of Diet Does a Cocker Spaniel Need?
What Kind of Diet Does a Cocker Spaniel Need?
Cocker Spaniels need a well-balanced and controlled diet, since they are prone to obesity. They should be fed a measured amount twice a day. Avoid table scraps and keep treats to a minimum. They are likely to beg for food at the dinner table, which is a learned behavior and difficult to stop if not caught early.
Skin and food allergies are common in this breed. If itching or dietary indiscretion is noted, consult your veterinarian for assistance with meal planning.

How Much Grooming Does a Cocker Spaniel Need?
How Much Grooming Does a Cocker Spaniel Need?
This is a breed that requires frequent grooming. Their coat needs to be brushed almost daily to avoid knotting and matting. Hair that grows inside the ear canal also has to be maintained, since Spaniels are prone to chronic ear infections.
However, bathing requirements are limited to once a month, since this breed naturally produces essential oils that keep their skin healthy. Excessive bathing will strip them of these oils and cause skin issues.

Are Cocker Spaniels Healthy Dogs?
Are Cocker Spaniels Healthy Dogs?
The Cocker Spaniel breed is prone to a variety of health conditions, making pet insurance a sound investment for new and prospective pet parents.
Cocker Spaniels need to be screened for ocular diseases and heart conditions at a young age. Middle-aged Spaniels are prone to immune-mediated hemolytic anemia, which is a condition where the body attacks and destroys its own red blood cells. It often requires blood transfusions and immunosuppressive medication and, without treatment, it is a life-threatening disease.
Cocker Spaniels are predisposed to: immune-mediated hemolytic anemia, urolithiasis, atopy and food allergies, otitis, cataracts, glaucoma, lens luxation, entropion, ectropion, progressive retinal atrophy, keratoconjunctivitis sicca, cherry eye, distichiasis, melanoma, anal sac adenocarcinoma, lipomas, epilepsy, chronic hepatitis, intervertebral disk disease (IVDD), hip dysplasia, patent ductus arteriosus, and chronic valvular heart disease.

How Much Training Does a Cocker Spaniel Need?
How Much Training Does a Cocker Spaniel Need?
Cocker Spaniels are an intelligent breed that is well suited for obedience training. They have a natural instinct to hunt and protect, making them great watchdogs. Cockers are food motivated, so positive reinforcement is an appropriate training method.
Proper socialization is required for the breed, since they may have trouble interacting with children, especially as they get older. Training can begin at 6 to 8 weeks of age.

How Much Exercise Does a Cocker Spaniel Need?
How Much Exercise Does a Cocker Spaniel Need?
Cockers need about 1 hour of exercise each day to keep them happy and healthy. They love to go on short walks two to three times a day, sniff around outside, play tug of war, and swim during the warmer months.
If not given regular exercise, they may become obese and suffer from joint disease and/or diabetes.
What Are the Physical Characteristics of a Cocker Spaniel?
What Does a Cocker Spaniel Look Like?
Cocker Spaniels have a signature, elegant look, and are know for their feathered hair, slightly scrunched facial features, and pleading eyes. The English Cocker Spaniel is a medium-sized dog that stands 15 to 16 inches tall from the shoulders. Their weight can range from 23 to 28 pounds. The American Cocker is slightly smaller, ranging from 13 to 15 inches tall, weighing between 24 and 30 pounds.
What Color Eyes Do Cocker Spaniels Have?
Cockers have dark brown eyes that are large and very expressive. Their lower eyelids tend to droop a bit, and their round heads are surrounded by hairy, floppy ears.
Are Cocker Spaniels Small Dogs?
Yes, Cocker Spaniels are a compact dog breed, featuring a deep chest and sloped back. Their necks are rather long when held in comparison to the rest of the body.
Do Cocker Spaniels Have Long Tails?
Cocker Spaniels are born with long, full-length tails, but they are commonly docked to three-quarters of their original size right after birth.
Cocker Spaniel Front Legs
The front legs of the Cocker Spaniel are short, but strong and sturdy. They have a slight bow, and are accompanied by surprisingly large feet.
What Colors Are Common for Cocker Spaniels?
Cockers come in a range of colors, including shades of red, brown, golden, sable, cream, and black. They're even known to be multi-colored, possessing a mix of black and white or tan and white.
Cocker Spaniel Back Legs
Hips and hind legs are well-muscled and parallel with each other. The hocks and stifle are strong, well-balanced, and in proportion to the breed's size.
Cocker Spaniel Facts
The Cocker Spaniel was the first dog breed used to detect cancer in humans, since they can identify the disease within blood samples by sense of smell. This has proven to be both a lower cost and less invasive screening method.
Oprah Winfrey owned two Cockers named Solomon and Sadie, both of which she adopted from animal shelters. Winfrey stated in an interview that these dogs encouraged her to be a kinder and gentler person.
The leading "Lady" in Disney's The Lady and the Tramp was a Cocker Spaniel.
Other Breeds to Explore
References
Morris, Desmond. Dogs: The Ultimate Dictionary of Over 1,000 Dog Breeds. Trafalgar Square, 2002.
American Kennel Club. The Complete Dog Book. Random House Digital, Inc., 2006.
Wilcox, Bonnie and Chris Walkowicz. The Atlas of Dog Breeds of the World. T.F.H Publications, Inc., 1995.