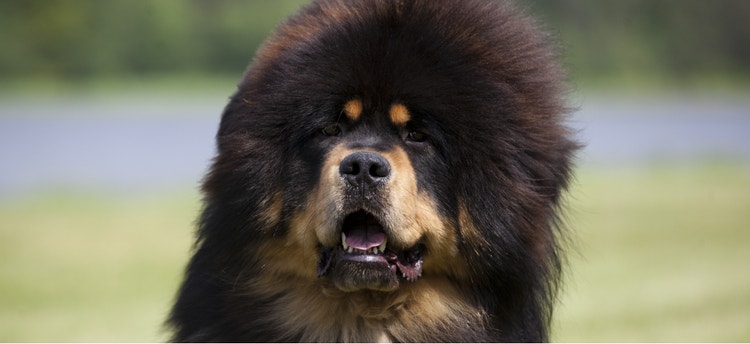 Tibetan Mastiff
Life Expectancy
10 - 12 years
The Tibetan Mastiff is an ancient breed that is considered to be the basis from which most large-breed working dogs evolved. They are herding and guardian dogs that originated in the Himalayan mountains of Tibet, and are noted for their intellect and strong will. If not trained properly, they are capable of becoming aggressive.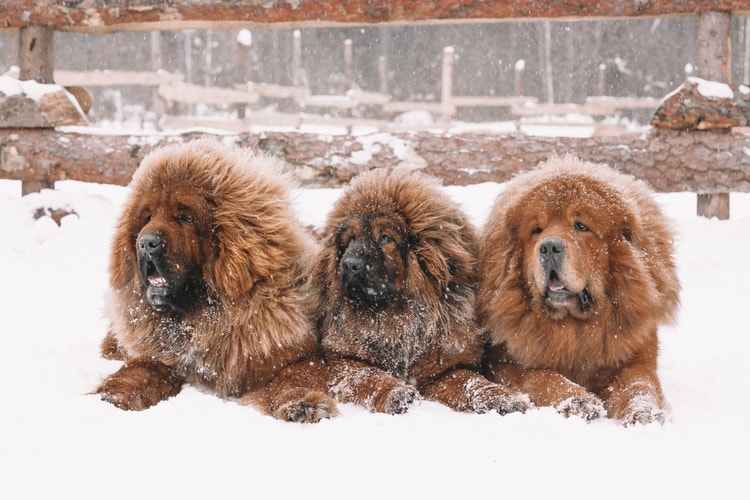 Friendliness to strangers
1
friendliness to other pets
2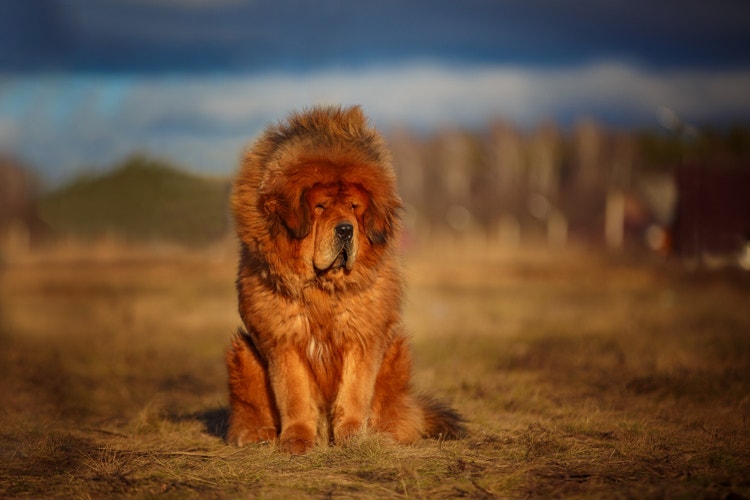 Where Are Tibetan Mastiffs From?
The history of the Tibetan Mastiff is well hidden, thanks to the isolation of Tibet from the rest of the world. They have been guarding land and flock for centuries, and are believed to be the ancestor of every other Mastiff breed. Their large bodies and thick fur are perfect for the cold climate and high altitude of the Himalayan Mountains, and their intimidating demeanor acts as a very effective deterrent for potential intruders.
In the mid-19th century, travelers were allowed to enter Tibet, and many wrote about their first-hand experiences. Marco Polo noted the Mastiff to be as "large as donkeys."
Exportation of the breed to England began around the same time, and America became home to Tibetan Mastiffs roughly 100 years later. Today, the number of Mastiffs in Tibet has dramatically decreased, though they are likely still bred by the people of the Chang Tang plateau.
Caring for a Tibetan Mastiff

What Kind of Diet Does a Tibetan Mastiff Need?
What Kind of Diet Does a Tibetan Mastiff Need?
Mastiffs do well on a high-quality, large-breed commercial diet. They need less food then their size suggests, and will occasionally skip meals or only eat when hungry. If you have any nutrition questions, discuss them with your veterinarian.

Do Tibetan Mastiffs Need to Be Brushed?
Do Tibetan Mastiffs Need to Be Brushed?
Despite their long fur, Tibetan Mastiffs rarely require brushing. You'll need to use a deshedding tool once a year when they shed their winter undercoat.

Are Tibetan Mastiffs Healthy?
Are Tibetan Mastiffs Healthy?
Tibetan Mastiffs are relatively healthy, with an average lifespan of 10 – 12 years. They should be screened for hip and elbow dysplasia, hypothyroidism, and eye disorders.
Mastiffs are predisposed to: gastric dilatation volvulus, hip dysplasia, elbow dysplasia, cataracts, entropion, pyoderma, epilepsy, hypothyroidism, allergies, and ear infections.

Can You Train a Tibetan Mastiff?
Can You Train a Tibetan Mastiff?
The Tibetan Mastiff requires an experienced owner who is willing to dedicate time to training. They are very independent, will only listen to you if trusted, and should not be allowed off leash. Mastiffs are not food motivated, so using treats is not an ideal training method.

How Much Exercise Does a Tibetan Mastiff Need?
How Much Exercise Does a Tibetan Mastiff Need?
Tibetan Mastiffs need daily exercise, but they do not enjoy organized play. Work-related exercises, such as monitoring and patrolling, are much preferred. They are less active in warmer weather. Like other large-breed guard dogs, they tend to conserve energy until it is needed.
What Are the Physical Characteristics of a Tibetan Mastiff?
How Big Do Tibetan Mastiffs Get?
The average height of a Tibetan Mastiff is 26″ minimum at the shoulder for males, and 24″ minimum for females. They weigh anywhere from 140 to 170 pounds. They are large and powerful, with an alert gaze and imposing demeanor.
What Color Eyes Do Tibetan Mastiffs Have?
Eyes are varying shades of brown, typically with dark rims. The ears are mid-sized, high on the head, and dropped forward. The head is broad and strong. Adults may have some skin wrinkling from the eyes to the mouth.
Are Tibetan Mastiffs Strong?
The body of the Tibetan Mastiff is strong, heavy, and muscular, with a straight back and deep chest. Their necks have a thick mane of fur, especially in males. The abdomen is moderately tucked up.
Are Tibetan Mastiff Tails Curly?
The tail is feathered, mid-length (typically not reaching past the hock), and curled over the back when alert.
Tibetan Mastiff Front Legs
The forelimbs are straight, strong, and covered with coarse hair and feathering. The feet are large, but compact, typically with longer fur between the toes. Dewclaws are typically not removed.
What Type of Coat Do Tibetan Mastiffs Have?
Tibetan Mastiffs have a double coat that is moderately long and plentiful. The outer coat is coarser to provide protection. The undercoat is softer to provide warmth in the colder months. Their colors are limited to black or brown-blue, with or without tan markings.
Tibetan Mastiff Back Legs
The hindlimbs are powerful, and straight when viewed from behind. There may be one or two dewclaws, which can be removed if desired.
Tibetan Mastiff Facts
In Tibet, Tibetan Mastiffs are called Do-khyi ("tied dog"), referring to the fact that they are typically tied outside during the day and allowed to patrol at night.
Tibetans believe that Mastiffs are inhabited by the souls of monks and nuns not reincarnated into humans or accepted into the heavenly realm of Shambhala.
Accepted in 2006, the Tibetan Mastiff is one of the most recent breeds to be recognized by the American Kennel Club.
Other Breeds to Explore
References
American Kennel Club. The Complete Dog Book. Random House Digital, Inc., 2006.
Morris, Desmond. Dogs: The Ultimate Dictionary of Over 1,000 Dog Breeds. Trafalgar Square, 2002.
Wilcox, Bonnie and Chris Walkowicz. The Atlas of Dog Breeds of the World. T.F.H Publications, Inc., 1995.