Many cat owners think, "My cat eats grass. Is that OK?" If you've witnessed your cat noshing on an outdoor salad, you might have also noticed that it can make your kitty throw up. However, some felines nibble on your lawn and aren't subjected to any adverse effects at all. So, what's the deal? Is it alright for cats to eat grass? Today, we'll be explaining the pros and cons of letting your feline eat grass and tell you how to offer a more nourishing option for them.
Why Do Cats Eat Grass?
Experts have several theories to explain why cats like grass. Cats are predominantly meat eaters, so do they really need all of that green roughage to round out their diet? Should you be offering them kale on a regular basis? Some scientists believe that cats eat plant material to get raw nutrients into their diet. After all, humans are often told to eat their greens. But are cats supposed to do the same? (By the way, save the kale for your own salads.)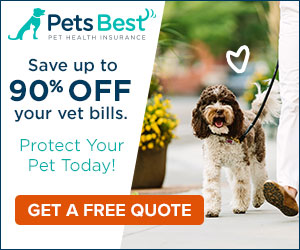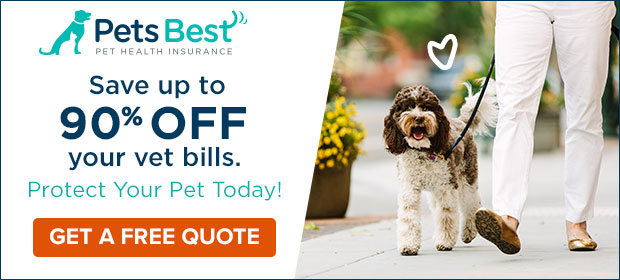 Purina Cat Chow explains that grass contains folic acid, a nutrient that felines need to survive. Folic acid helps cats develop properly and boosts blood oxygen levels. Cats that aren't getting enough of the vitamin in their diet may nibble on grass as a supplement. Grass also contains niacin and fiber. Cats can't make niacin in their bodies. Consequently, they must get it from an outside source. If cats are deficient in this nutrient, they can suffer from weight loss, a diminished appetite, inflamed gums, and hemorrhagic diarrhea.
Mind if we pay your vet bills? Pet insurance covers everything from broken bones to cancer treatment. There's even a wellness option that helps pay for your pet's routine care exams, flea/tick/heartworm preventatives, and more! Find out if it's right for you. Get a quick quote.
The fiber in grass can help relieve an upset tummy, too. Over the course of an average day, cats spend a lot of time grooming, and their sandpaper-like tongues pick up hair while they're doing this. They can't digest the fur, so hairballs can develop in their stomachs, making them feel queasy. Grass can have a laxative effect when consumed, helping the cat to eliminate sluggish stool. It can also cause the cat to vomit, spewing up any hairballs that are causing them to feel sick.
Can Eating Grass Be Dangerous?
Many people treat their lawns with fertilizers and pesticides. Unfortunately, repeated exposure to these chemicals can be hazardous to your cat's health. Even just letting your cat walk around on a treated lawn can cause them to ingest these compounds. Some experts recommend leaving your lawn untreated if you have a pet that likes to lounge outdoors.
Moreover, cats can pick up these dangerous chemicals on their paws and coats. When they lick themselves clean, they take in the poisons. This is unlikely to make your pet sick. However, a sensitive kitty might show signs of pesticide poisoning. Symptoms of fertilizer or pesticide poisoning include excessive drooling, seizures, anemia, unsteady gait, and difficulty breathing.
The desire to eat grass can also be hazardous for indoor cats. Have you ever noticed your kitty nibbling on your houseplants? She does this for the same reason that outdoor cats eat grass. However, many potted plants are toxic to cats. According to the ASPCA, aloe, amaryllis, lilies, bird of paradise, and tulips are some of the flora that can be dangerous for cats to eat.
A Better Alternative
Even if you don't have a green thumb, you can grow indoor cat grass that's safe for your kitty to eat. How do you grow cat grass? The process is fairly easy. Many websites sell kits that include the pots, soil, and seeds. You can also grow a variety of different grasses for a cat-friendly indoor garden. Oats, rye, barley, and wheat grow into a type of grass that's safe for your feline to consume.
How to Grow Cat Grass
Purchase seeds online or from a pet supply store. You'll be planting them in shallow pots. You don't want your cat to be able to tip the containers over easily. Some people plant cat grass in large trays in which their kitties can walk, sit, and lie down.