If you cannot easily remove the object, lift and suspend a small animal with the head pointed down. For larger animals, lift the rear legs so the head is tilted down. This can help dislodge an item stuck in the throat.
Another method is to administer a sharp hit with the palm of your hand between the shoulder blades. This can sometimes dislodge an object.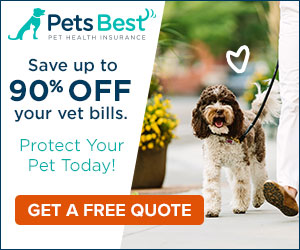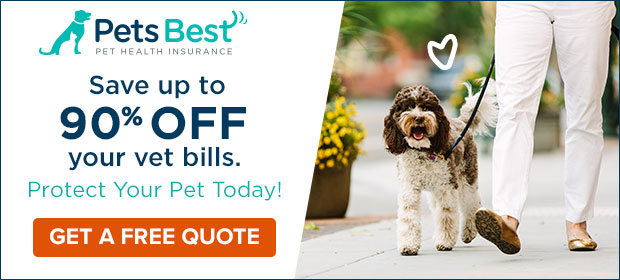 If this does not work, a modified Heimlich maneuver can be attempted. Grasp the animal around the waist so that the rear is nearest to you, similar to a bear hug. Place a fist just behind the ribs. Compress the abdomen several times (usually 3-5 times) with quick pushes. Check the mouth to see if the foreign object has been removed.
Even if you are successful in removing a foreign object, veterinary examination is recommended. Internal injury could have occurred that you may not realize.
Preventative Care
Make sure your pet has a collar that fits properly. Tight collars can create serious injury.
Do not let your pet have sufficient slack in a tie out to allow jumping over fences.
Keep all small items, toys and balls away from your pet. Super balls and racquetballs are a common cause of upper airway obstruction in large breed dogs. Make sure the ball you use to play fetch is large enough to prevent getting stuck in the throat.
Is Pet Insurance Right for you?
The best pet insurance offers coverage that's broad enough for whatever care your pet needs and with enough options to get the perfect coverage for you and your pet.
As one of the first pet insurance providers in the U.S., PetPartners has been offering affordable, comprehensive pet health insurance to dogs and cats in all 50 states since 2002. Trusted as the exclusive pet insurance provider for the American Kennel Club and the Cat Fanciers' Association, PetPartners highly customizable options allow pet owners to create a plan that fits their individual needs and budget — so you're not paying for added coverage you don't necessarily need or want. Visit www.PetPartners.com today to see if pet insurance is right for you and your family.")
---
Are you pet crazy? Sign up for our email newsletter and get the latest health and wellness info, useful tips, product recalls, fun stuff, and so much more!