We all love summertime. The nicer weather means we get to spend more time outdoors doing some of our favorite activities. But, with the arrival of summer, it also means the time for some unpredictable weather.
Depending on where you live, the summer could mean it's the peak time for tons of rain, which can lead to flash floods or even hurricanes. Or, the super dry climate can bring on severe thunderstorms, wildfires, or tornadoes.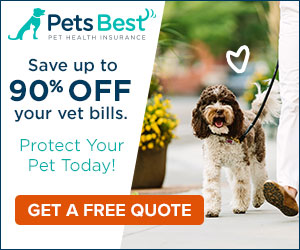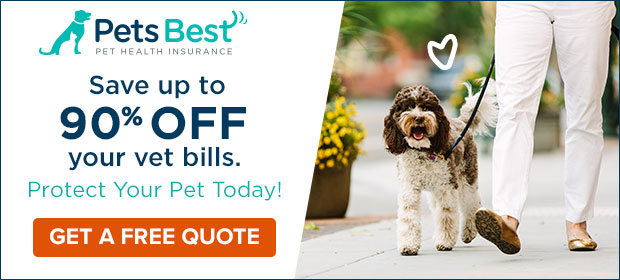 Regardless, the last thing you want to do is be unprepared in the event that you'll need to survive without the traditional means of food, water, electricity or heat, or even shelter for a few days. While your family may already have a disaster plan or kit on hand, the one thing you need to do to assure everyone is taken care of properly is to make sure your pet's needs are met as well. A pet disaster kit can do just that.
Your Survival Kit
As mentioned above, where you live can indicate what type of severe weather you may experience during warmer months. But, simply knowing what you are up against and what to actually be prepared for are two separate things.
Before we go into what you should have in your pet disaster kit, evaluating what you have prepared for your own is a good start.
According to the Red Cross, your Disaster Survival Kit should have, at a minimum, the following basic supplies.
Water and food
Flashlight and radio (with extra batteries)
Deluxe first aid kit
Medications and medical supplies
Multi-purpose tool (screwdriver, knife, etc.)
Sanitation/personal hygiene items
Copies of documents (medical, emergency contact information, etc.)
Cell phone and charger
Emergency blankets
Area map
Cash
Your pet's needs are different than yours, so their kit will require items that you may not think of for yourself. While preparing for disaster, consider making your kit alongside theirs and keeping them together in one, easily accessible spot. That way, if a disaster were to strike, you will both be ready to get through it together.
Disaster Kit for Your Dog
When making a pet disaster kit, first consider what type of animal this is for. A dog's kit will look slightly different from a cat's, as would an indoor pet from a farm animal.
While you may be used to sharing table scraps with your dog from time to time, when it comes to having limited supplies, making sure they have their own food to eat is just on the surface. Here is what your dog's disaster kit should look like.
Food and water — Just like you, your pet will need food and water for a minimum of five days. While they may not need as much water as you, keep extra on hand in case they need to be rinsed. Also keep a manual can opener, if you did not pack one in your kit, for cans of dog food.
Leashes and harnesses — Your pet needs to be able to be transported easily. Leashes and harnesses should be sturdy and secure. These should not be their daily ones, as you may not remember to grab them in the midst of disaster.
Carriers — In addition to a leash, your pet should have a carrier that it can stand up, turn around, and comfortably lie in.
Medications and medical records — Have a list of current medications and medical records for the dog. It's best if this list is waterproof.
Photos — Have a photo on hand of you and your dog. In case their tags come off or you are separated, you have proof they are yours.
Food dishes — Make sure you have a bowl for water and food.
Medical supplies — Anything from gauze and gloves to bandages to tweezers, scissors, and swabs should be readily available in case of an injury.
Additional supplies to consider that are not listed are:
Flashlights with batteries
Blankets
Waste bags
Hand sanitizer
Eyewash
Dog sticker
Keep all of the supplies together in one compact and preferably waterproof bag. It may be a good idea to include some additional treats or even a toy for comfort for your dog as well. Make sure they have a collar with an identification tag on it that has their name, your name, and your address and phone number on it. Consider getting your dog microchipped as well in case the collar were to come off.
Disaster Kit for Your Cat
If you happen to have a cat, or a dog and a cat, you will need different supplies to take care of them. While some of these supplies may be a repeat of the previous kit, it is important to note that if you do have one of each, you need twice as many supplies. Do not rely on sharing one kit between two animals without ample stock of each item.