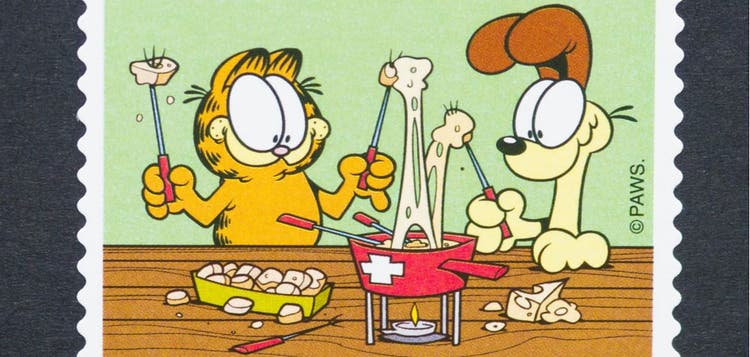 Famous Felines
Try to name a few celebrity cats. We're not talking about cats that are owned by famous people; we're talking about famous cats. Many animated characters probably come to mind. Garfield, Sylvester, Felix and Tom are some favorites. But can you name any real-life celebrity cats? Some cats are famous for the characters they played on the big screen; others found their way into the spotlight through viral videos and pictures, garnering countless online fans and followers on YouTube or Instagram in the process. Today, we'll be giving you an entertaining lesson in feline pop culture by discussing some of the most renowned felines of all time.
Vito Vincent
Vito Vincent is a legend in the world of television. The tabby has appeared in a multitude of famous TV shows, including 30 Rock and The Colbert Report. He's also been in advertisements for Target and Meow Mix. Believe it or not, Vito even made it into the cast of Breakfast at Tiffany's on Broadway!
Before he attained his current life of wealth and luxury, Vito had to rise from humble origins. He was abandoned at an animal shelter in Brooklyn when he was 7 months old. Michael, the man who adopted Vito, says that he trained him to walk with a harness because he never wanted the cat to be caged again.
As a result of his extensive training, this cat has learned how to sit, stay, come, jump and meow on command. Apparently, Vito's unique skillset and relaxed demeanor make him one of the most desirable celebrity cats to work with, which is probably how he managed to acquire such an impressive portfolio.
Morris
Although Vito Vincent may have more credits to his name, Morris the Cat enjoyed his own fair share of TV fame. Morris is the face of 9Lives cat food. He first appeared in several 9Lives television commercials in the 1970s, playing a finicky cat that would only eat one brand of food. He's also appeared on several national talk shows, magazine covers, and a Burt Reynolds film called Shamus.
Long before he broke into the entertainment business, Morris was rescued from an animal shelter in Hinsdale, Illinois. He passed away in 1978, and two other cats have since played his role in 9Lives promotions. Thousands of people still celebrate the memory of this talented and charismatic cat. In fact, according to this Business Wire press release, June 13 has officially been declared Morris the Cat Day in Hinsdale.
Grumpy Cat
If you live in the current century, then odds are very good that you've seen Grumpy Cat at least once. After all, she's one of the most famous cat memes on the internet today. According to Business Insider, the dwarf cat's perpetual frown is caused by a very pronounced underbite. This unique facial feature swiftly became Grumpy's ticket to fame and solidified her place as one of the top 10 cats of Instagram.
Grumpy Cat's real name is Tardar Sauce. Her owner, Tabatha Bundesen, states in a Mental Floss interview that her cat isn't grumpy at all. In fact, she asserts that Tardar Sauce's older brother (Pokey) is the grumpier of the two. Regardless of how false her permanent frown is, it's an incredibly lucrative feature. Through countless paid appearances, book deals, and modeling gigs, she's made nearly 100 million dollars for her owner. If all of that success is any indication, we get the feeling that Tardar Sauce will be entertaining us for years and years to come.
Lil Bub
Lil Bub is another feline internet celebrity that was made famous by her quirky appearance. She made her debut on Reddit and quickly became a household name. Lil Bub's tongue permanently hangs out, giving her a youthful, silly appearance. However, she also suffers from a rare bone disorder and requires special care.
Recently, the ASPCA has partnered with Lil Bub to help the adorable kitty raise funds for pets across the country with special needs.
Sam the Eyebrow Cat
Sam is a white cat with perfectly placed dark spots on his face. They resemble worried eyebrows. Shortly after pictures of him were posted online, Sam became a massive Instagram celebrity. As of now, he has more than 150,000 followers.
Although Sam hasn't reached the same celebrity status as Vito Vincent or Grumpy Cat, his sweet face is beginning to become familiar to the Instagram crowd and others around the internet.
Maru
Maru is one of the most famous cats on YouTube. The Scottish Fold has a distinctive, lovable face. According to his owners, he's a gentle soul who can be a little bit lazy and clumsy. His favorite thing to do is curl up inside of a good old cardboard box.
In September of 2016, Maru held the world record for video views of a single animal. People had watched his videos more than 325 million times. The Japanese cat goes by the name Mugumogu in the videos.
Garfield
Garfield is one of the most famous animated cats in existence. He was first penned as a comic strip character in 1978. Put simply, he's a fat cat that loves lasagna and napping. The character was first animated for TV in 1980. More recently, he's appeared in several films and video games. Moreover, a full-length stage musical based on the character toured the U.S. and Asia in 2011 and 2012.