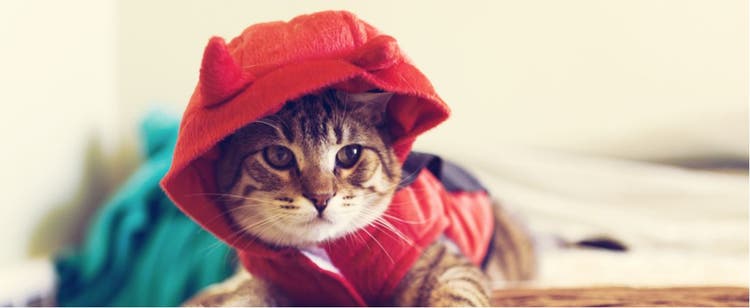 These 9 Instagram-Famous Cats are Ready for Halloween
Nile has already shown off several costumes since autumn started. We're especially fond of this look, an "un-fur-gettable" elephant.
While you're enjoying candy corn, take a look at this adorable unicorn — or is it a unicat? Elvis is all dressed up for a magical Halloween.
Why not take a break from Halloween candy with a slice of avo-cat-o courtesy of Pisco the Cat? This costume looks good enough to eat.
Arrr you ready for Halloween? Tiger Jojo sure is. Check out his profile to see dozens of other costumes and seasonal looks.
Lace up your gloves, step into the ring, and get ready to rumble because Waffles' costume packs a real punch.
Any cat can have nine lives, but how many can say they've got eight legs? Beatrice can in this scarily cute spider costume.
Some folks can't stand the taste of candy corn. Everyone can agree, however, that Harley looks sweet in her festive candy corn costume.
Howdy, partner! Sterling B. Smokes is celebrating his Texas roots with this cowboy costume. He's ready to rustle up some treats on October 31st.
This Halloween, Coby's rolling out to Flavortown in a Guy Fieri costume that's absolutely "out of bounds."