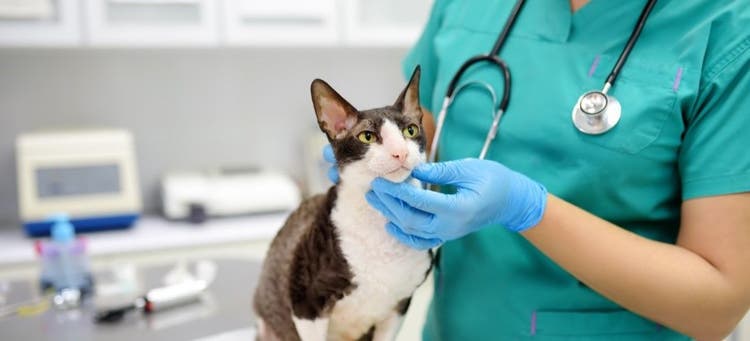 13 Reasons to Get Pet Insurance for Your Cat
Pet insurance is growing in popularity as owners learn about the benefits of having coverage. Not only can pet insurance provide assistance with costly vet bills, it can also help with wellness expenses (like vaccinations) and coverage for hereditary conditions.
13 Reasons Your Cat Needs Pet Insurance Coverage
You want the best for your cat.
You might not be able to afford a large, unexpected expense.
Early diagnosis is critical. You want to be able to take your pet to the vet at the first sign of a problem, not wait until things get really bad because you're worried about the cost.
You can see any licensed vet and know you'll be reimbursed.
Trips to an emergency clinic or a specialist can be expensive. Most pet insurance plans cover both.
Many pet insurance companies offer discounts if your pet is spayed or neutered, you have multiple pets on the policy, or you pay annually.
Wellness care options help you pay for routine care items like flea control, heartworm prevention, and vaccines.
Need to have your pet spayed or neutered? Microchipped? A dental cleaning? Wellness care options can help pay for those too.
Chronic conditions, like allergies and diabetes, can be covered for the life of your pet.
Prefer alternative therapy? Many pet insurance companies cover them!
You don't want to have to dip into savings or rack up credit card debt to pay for your pet's veterinary care.
Once your pet is covered, they're covered for life. You don't have to worry about them being dropped as they get older or if they have a lot of claims.
Pet insurance is flexible. Most companies allow you to select the coverage that fits both your budget and your pet's needs.
As a veterinarian – I really like how pet insurance helps cat owners do the best for their cats without worrying as much about medical care costs. Most veterinarians have euthanized hundreds, if not thousands, of pets because their owners could not afford the care. This is the #1 reason I personally recommend pet insurance. It allows me to provide my patients with the best medical care.
Click here to learn more about cat insurance.
Independent article by PetPlace.com. PetPlace® may be compensated by its affiliates when you click on or make a purchase using the links in this article. PetPlace is a brand of Independence American Holdings Corp. (IAHC).