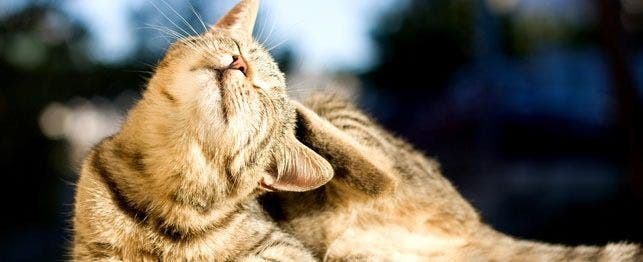 Reducing Cat Urine Odor
Cats urinate outside the litter box for various reasons and removing the odor of cat urine from carpet, furniture or clothing can be difficult. To make matters worse, once the odor of urine becomes associated with an area other than the litter box, more urination in that area is likely.
There are several methods you can try to reduce the urine odor.
Wash the area with carbonated soda water or with soapy water and rinse well.
As a deterrent, mist the area with vinegar, perfumed soap, mouthwash or moth repellant spray.
Use commercial products. A variety of products are available to neutralize and break down the source of the urine odors. For most odors, this is the most successful way of eliminating the smell and eliminating the pet's return to that area. Products include: Zero Odor, SeaYu Petrotech Odor Eliminator, Urine-off, Anti Icky Poo (AIP), Nature's Miracle, Odorban, Odornil, and Nilodor. Some products come with "money back guarantee". It is very important to follow instructions on the labels of these products.
After cleaning the area, place a litter box or even small food bowls over the affected area to help deter the cat from future house soiling episodes. For cats, you also may want to change the texture of the area where they are urinating – for example if they are urinating on carpet, place down plastic. If they are urinating on hard word, place down carpet.
Caveat: Avoid any product that contains ammonia, since the odor of ammonia is similar to the odor of urine.