Are you looking for a cool name for your cool cat? Picking the right cat name can be an important job and a difficult job. The name you choose can say as much about you as it does about your cat!
We have several lists of cat names on our site. We have a list of over 1200 names, top cat names and some uncommon cat names.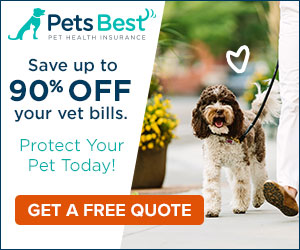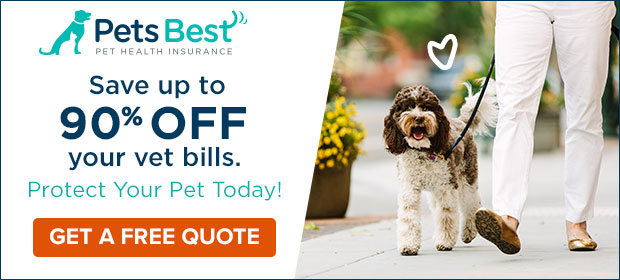 Some of our users suggested that we create a list of "cool" cat names –submitted by our cool cat users. Here is our list so far! Do you have a cool cat name to add to our list? Email Us!
Cool Cat Names
Alexei
Allergen -(because of my daughter's allergies to cats)
Aloha
Alush – (pronounced "AH-loosh"), which means the dark time of the night, as in that period after the last flicker of twilight and before the first hint of dawn, in the Alurhsa language which is my own
Anastasia
Angelus – is a cool cat name and a character from the tv show Angel
Angus
Arabella
Ariel
Aristophanes
Arky
Artemis
Asia – Great for a Siamese
Aslan
Aspirin
Atreus
Aurora
Azure Pouf
Baggins
Bagpuss, (born in a bag)
Bardot
Batman
Beatrice
Beausephus
Beavis and Butthead
Beeker Beek or Beekie for short
Bijou
Bitsy
Blitzen (Bissie)
Blue
Bluebell
Blyss
Bob
Bodger
Bodhi
Bodhisatva – Bodhi for short(man of wisdom in Tibet)
Bonsai
Boo-Dee
Booker
Boris
Braden
Bruiser McAvity (Bru Bru)
Buckethead
Buddyboy
Buggie – Bugg for short
Burble – after Lewis Carroll, "and burbled as it came!"
Buster
Butter cookie
Cairo
Cash for Johnny Cash.
Casino
Caspur Ghost-Walker
Cecilia
Chai
Chance
Chance – second chance at life
Chantilly Lace
Charis (which is Greek for "Grace")
Chas
Cheddar
Cheetah
Cheeto (like Cheeto chips)
Chevy
Chewbaca
Chicken – because that's what she is (Chickie for short)
Chieme – (a famous Asian female singer)
Chocolate Chip (Chippie)
Claudette (a small, clawy thing)
Cobwebb
Coconut
Colleen
Cool
Contessa
Conway
Cooper – named for Cynthia Cooper, the WNBAs first superstar!
Cootie
Corinaga (Corey)
Cozmo
CQ (or Crazy Quilt)
Crabby Joe
Crumpet
Damnit
Dancer
Desari
De-Tail (feral, only has half a tail)
Dexter
Digit
Digit (great for cats with extra toes)
Dobby
Dolce
Domino
Douzi" – after a character in a Chinese movie "Farewell My Concubine"
Ducatti
E.T.
Earl Grey
Egg, (born on Easter Day)
Elegant
Elliott
Emilio
Familiar – learned in European History class where we discussed how cats, especially black ones, were considered a witch's "familiar"
Fancy
Fat Man Scoop
Feather – because of her tail
Felix (luckiest cat ever)
Fendi
Figaro
Flo
Foofie
Foofur
Fox – after Fox Mulder, hero of "The X-Files"
Freak
Frida
Frog
Furbie
Furby
Furge
Furrari
Gabbana
Gateway
Gem (for sweeties!)
George
George O'Malley
Geronimo – brave Native American Apache Chief
Gia
Gimli (Lord of the Rings)
Ginger Nut (like the biscuit)
Girlie
Goblin
Gozer
Guinea Pig
Guster
Gypsy
Hagrid
Hamlette
Happy
Harry Potter
Hathaway – after the 50's machine advertised shirts
Heidee
Helios
Hobbit
Holstein
Honey Bee
Hooter
Horatio
Hzarad
Ice
Ice Cream
Indigo
Isis
Jackie (Robinson)
Jade
Jasmine (sweetest personality ever)
Jasper
Jazz
Jazz
JB (short for Jumpy Bean)
Jinx
Joey
Joey Chandler Ross ( for TV series "Friends"
Journey
Juliette
Jumpy Reindeer Tutu (named by a 4-year-old)
Kahlua
Kai
Kasumi is a cool Japanese name that means mist
Kat
Katmandu
Keeks
Keeper
Kelly Springfield (tuxedo cat with 4 white paws or whitewalls)
Kerplunk
Khubla Khan
Kira Leigh Dean
Kismet
Kissaelain (cat in Finnish)
Kissyfur
Kit Kat
Kitters
Ko-ishi (pronounciation Koe-eeshee) means pebble in Japanese
Konnan – Trouble in japanese
Kuma (means bear in Japanese)
Kushi (koo-shee), which is short for "utsukushi", Japanese for "beautiful"
Kwai
Lady Kotton
LaGatita (small cat in Spanish)
Lambchop
Lan Na – became famous for its Buddhist scholarship and literature
Lance
Latifa
Legolas ( from The Lord of the Rings)
Leila
Leisha
Leon
Lestat
Licorice
Lilo
Lizzie
Loki – ancient God of Mischief
Lolei
Looby Loo
Lottie
Lotus
LuLuBelle
Luna (short for lunatic!)
Mabel
Machiavelli
Mackie
Maddux
Magic
Mahalo Marmalade Magoo – In Hawaii Mahalo is used to say Thank You and slang for Hang Loose…which fits Mahalo perfectly!
Maizy – for cats with orange and golden colors – one cat's owners thought of the decorative dry corn in the fall – the other name for corn is maize
Mandrake
Mandrake
Mardi Gras
Marilyn Meow
Marmalade
Marvin
Matisse
Mauser and Purdey
Maybella
McMurphy – after Randall P. McMurphy of "One Flew Over the Cuckoo's Nest", perfect for a red cat!
Meewa
Memphis
Menya – (Hebrew for Peaceful).
Mephistopheles
Mercury
Merideth
Merlin
Mia
Mice-tro
Milo
Minette
Minko
Minnie
Minus
Minx
Miracle
Mithra
Mitts
Mitzi moo
Mompeli (doesn't mean anything, named after another Mompeli)
Moo
Mo'o – which in Hawaiian means, lizard
Morgan Le Fur – a Himalayan, 'nough said!
Motor (found in the engine of a car)
Moxie
Mozart
Mr. Magoo
Mr. Meowgi (like Karate Kid only with a kitty twist!)
Mr. Tibbs
Mrs Norris,
Mry (in Egyptian means Beloved)
Mugwai
Mur-mur
Murphee
Nala – name of Simba's friend in Lion King but more importantly, means "gift" in Swahili
Napkin
Narsil( from The Lord of the Rings)
Nefertiti
Newton (Newtles)
Ni Tcha – (ni (milk) tcha (tea)) Chinese for tea with milk. Great for cats light brown in color.
Nicole
Niddle Bug
Ninja
Nip (from Catnip)
Norman
Nubbie b/c her tail is just a nub
Octavius or gus-gus
OJ (like Orange Juice not OJ Simpson)
Olive
Olivia
Onyx
Oscar
Othello
Oven Mitt – was so named after the infamous Arby's Oven Mitt character on their commercials. True to his character, my little girl is ALWAYS on the tail end of a large, loud, unfamiliar noise or bang which ALWAYS results in a huge cleanup of the disaster.
Page
Panther
Patty
Pauline
Peace
Pebblz,
Peeps – because she always peeps around the corner at you
Pekin
Penguin
Pepper (salt and pepper colored)
Percy
Perkins (lived on a boat with Perkins engine)
Peterbald
Petey
Picabo
Picasso
Pippin
Pistol (because he's a little pistol)
Pitty Pat
Pooka
Posh (after Victoria & David Beckham)
Ptolemy after the Macedonian general who succeeded Alexander the Great in Egypt and founded the Great Library of Alexandria, where they sought to collect "All the books in the world". Knowledge is Power!
Prada
Prowler, Pouncer and Maule (after aeroplanes)
Puddles
Puddy
Puddy Face
Purrcy (cat with a loud purr)
Purrsia (play on Persia & purring)
Purry Mason
Pyewacket
Ragweed
Raider
Ranger (for a cat that liked to roam)
Ratbait
Redgee
Rembrant
Retread (a stray, all black)
Rhapsody
Rhea
Rintintin
Robbie
Roly Poly
RonRon (French for purring)
Rosco Rorschach (Rocky Okie)
Rubyred
Rumor
Rumpers
Runt
Sadie
Saki
Salem
Sambolino
Samui
Sandy (Koufax)
Santee River – for the Santee River
Sapphire
Savannah
Sayang (is a Malay word for Love, Sweetheart, Darling)
Scarlett O'Hara
Scat
Schlitz
Serena after Samantha's cousin on Bewitched
Serendipity
Sergei
Shabba
Shabeth
Shane
Shaquille
Sherbert (like orange sherbert)
Shipley
Shiraz
Shnuffles
Shyla
Sid
Simberella- Female version of "simba"
Sirah
Skittles
Slick
Slippers
Snagglepuss and Jinksy
Snapper
Snigglefoot
Sparkle
Spaz
Spider
Spike
Spock
Spot – Data's cat in "Star Trek, The Next Generation"
Spyda (spider)
Sticky
Stoner
Stormy
Stormy
Stretch
Stryder
Sugar
Suki (means love, fondness or favourite in Japanese.
Sunami
Sushi
Tank
Taxi
Taxi
Taylis – because she has no tail–you know tail less.
Taz (Tazmaian Devil)
Terk…the gorilla off Tarzan
Texas by the Native Americans – it means 'friends'
Teyha – Pronounced Tey-yah, Precious in Native American
Tia ( for great actress named Tia Mowry)
Tiger Lily
Tigerfuzz (named cuz he was just a ball of fuzz with tiger stripes)
Tigg
Tiki
Tilkaracha (an ancient Siamese king) – AKA Tiki
Tilo – for Tilokaracha and ancient Thai or Siamese king (ruled 1441–87)
Toffee
Topsy
Toscala
Toulouse
TrapHer (feral, speaks for itself)
Tripper
Twitcher
Twix – Twix canday
Two Nicks (two nicks in her ear from fighting)
Twotone
Tycho (we say it tee-ko) after Tycho Brahe whose work led to the discovery of the Cats Eye nebula
Velcro (he used to stick to you)
Venus
Violet
Vishy…. short for Vicious-Licious
Voxie (enough said — very loud cat)
Vuitton
Weasley
Wee Willy Winkie
Whisker Sanchez
Widget
Wilber
Wilbert
Will Farell
Winston
Witlof (Dutch for a kind of cabbage)
Wolfface
Woody
Woogie
Wookie
Woozle
Wrigley (Like the chewing gum)
Xander
Xander
Xena zuzu
Xerxes
Yoshi (means good or adopted child in Japanese)
Zambuca
Zed
Zeebee Jeeb
Zin
Zinta – means natural and exploring
Zonker
Zorro