A cat lover (and lover of all things French!) recently asked for some great ideas for French Cat Names!
We put together this list and we hope you enjoy!
Some popular French cat names include: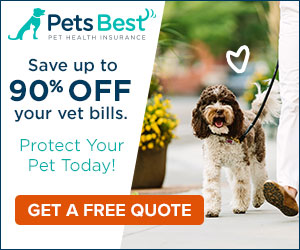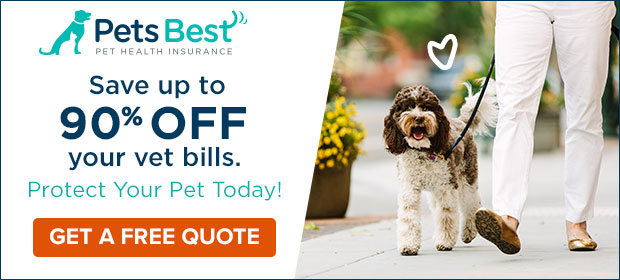 Abel
Abella
Adalene
Adam
Adele
Adeline
Adorlee
Adrien
Adrienne
Agathe
Aida
Aidan
Aimee
Alaine
Alair
Alberta
Aleron
Alix
Alix
Allete
Aloin
Aluin
Amabella
Amalie
Amaud
Amaury
Ambre
Amelie
Ames
Amoux
Amy
Andre
Andre
Anette
Annette
Annick
Ansel
Antoine
Antoinette
Anton
Apolline
Arber
Arianne
Arlette
Armand
Aron
Artus
Aubin
Aubrey
Aubrey
Aude
Audric
Auhert
Aurore
Austen
Austina
Aveline
Avent
Baguette
Bailey
Baron
Barry
Beal
Beau
Beau
Beaufort
Beaumont
Beauvais
Beaux
Bell
Bellamy
Belle
Berdine
Bernadette
Berthe
Bertrand
Bette
Bevis
Bisou
Blaisdell
Blaise
Blanche
Blanchefleur
Blaze
Blondell
Bon-Bon
Bonaparte
Bonny
Boone
Bordeaux
Boyce
Bretta
Brice
Bridgett
Brie
Brighton
Bruce
Brucie
Bryant
Brys
Buiron
Burcet
Burel
Byron
Cadence
Caine
Camille
Cammi
Campbell
Carine
Carol
Carvell
Cassis
Cateline
Cearbhall
Cecille
Celesse
Celestia
Celestine
Chanel
Charlotte
Chase
Chat (means cat in French)
Chauntel
Chayne
Chenelle
Cher
Cherelle
Cherie
Cheval
Chevalier
Chevy
Chien (means cat)
Chloe
Choncey
Christien
Christine
Christophe
Claire
Claire
Claral
Clarette
Clariece
Claudette
Claudine
Clemence
Coco
Colette
Corbeau
Cordell
Coyne
Crepe
Crescent
Cretien
Croissant
Curcio
Curt
Curtis
Cyrano
D'anton
D'Arcy
D'or
Dacian
Daimmen
Daine
Daisi
Damia
Danton
Darcel
Darcia
Darcy
Dareau
Dariel
Darlene
Dax
Delano
Delight
Delphine
Delray
Denice
Denis
Dennet
Dennis
Deon
Derell
Desiree
Destan
Destin
Dominique
Donna
Drucilla
Dru
Duval
Edouard
Eiffel
Eiffel
Elan
Eleanor
Elenor
Elie
Elise
Eliza
Ella
Ellaine
Elle
Elliot
Eloise
Elroy
Emele
Emile
Emmy
Eriq
Esme
Esperanza
Estee
Estelle
Etienne
Etoile
Eugenia
Evon
Fabien
Fabron
Fanchon
Fanette
Fantine
Faun
Fay
Fifi
Firenze
Fitzhugh
Fletcher
Fleur
Fleur
Florence
Floria
Flubert
Fontanne
Fortun
France
Francine
Francois
Francoise
Froufrou
Fou-fou
Gabielle
Gabrielle
Gaetan
Gaetane
Gage
Gala
Gallia
Garlan
Garner
Garnet
Garon
Garrin
Gascon
Gaspar
Gaspard
Gaston
Gaubert
Gautier
Gaylord
Geffrey
Gemma
Genevie
Genevieve
Gerard
Germaine
Gervais
Gilles
Gils
Giselle
Gislyne
Gustave
Guy
Gwenaelle
Harman
Harriett
Helene
Heloise
Henri
Henriette
Herbert
Hettie
Hilaire
Holly
Holter
Honore
Huette
Hugh
Hugo
Huguetta
Ignace
Ila
Isabeau
Isabelle
Iva
Iven
Ivonne
Jacalyn
Jacinthe
Jacqualine
Jacquelle
Jacques
Jasmin
Jasmyne
Jasper
Javier
Jaye
Jean
Jean
Jean Baptiste
Jeane
Jeanice
Jeanina
Jeanna
Jeanne
Jeannette
Jeslyn
Jewel
Joceline
Joellen
Jolie
Jolie
Joyce
Juin
Jules
Julia
Julius
Kairi
Kalle
Kalman
Kamille
Karcsi
Karel
Kari
Karla
Karlens
Karlis
Karoly
Katriane
Kerman
Kestrel
Klara
Korbyn
L'Angley
La Row
La Verne
Lace
Lacy
Lafayette
Laurel
Lealia
Leola
Leon
Leona
Leroy
Lili
Lionel
Lise
Loiuis
Loraine
Louis Vuitton
Louise
Lucette
Lucille
Lyle
Lyonette
Lyra
Lyric
Mabelle
Macee
Macy
Madalene
Maddy
Madeleine
Mademoiselle
Mae
Maelee
Magnolia
Mai
Maiya
Maiya
Majori
Mallory
Mandel
Manon
Marc
Marceau
Marcel
Marcelle
Margot
Marius
Mason
Matthieu
Melodie
Mercy
Merle
Merrill
Michon
Miette
Miette
Mikel
Mimi
Minnie
Monique
Monsieur
Nancy
Nann
Nann
Nanon
Napoleon
Natalee
Nathanael
Natuche
Neville
Nicolas
Nicolette
Noble
Noe
Noel
Noele
Noella
Noelle
Noisette
Noreis
Normand
Nouvel
Nycole
Nynette
Obert
Octave
Odelia
Odette
Odo
Olivier
Olympe
Olympia
Ondine
Onfroi
Ophelia
Ophelie
Oraine
Orlina
Orson
Orville
Ovid
Page
Page
Paol
Paris
Pascale
Patrice
Pauline
Pensee
Pepin
Percival/Percy
Percy
Petite
Petite
Phillipa
Phillipe
Pierpont
Pierre
Pierretta
Piers
Pippin
Platt
Pons
Porter
Poston
Priour
Pruet
Pruie
Pruitt
Prunella
Quennel
Quesnel
Quiche
Quincy
Quint
Rachelle
Raina
Raisa
Raison
Ramond
Ranier
Raoul
Remi
Remi
Renate
Rene
Renee
Reynard
Richer
Richere
Rique
Rive
Rob
Robert
Robinette
Roche
Rochelle
Rodel
Roesia
Roi
Rosalie
Rose
Roux
Royden
Rubie
Ruffe
Rupert
Russel
Saber
Sabin
Sargent
Saville
Searlait
Searle
Sebastian
Seignour
Senet
Severin
Sevrin
Seymour
Sibyla
Sid
Sidney
Silvestre
Sinclair
Slaine
Solaine
Soleil
Soren
Stanislas
Susanne
Sydnee
Talbot
Talehot
Telford
Tempeste
Theo
Theon
Therese
Tiffany
Tilda
Tintin
Tracy
Travis
Treves
Trinette
Tristan
Tyce
Tyeson
Vachel
Vafara
Vail
Valeraine
Valerie
Vallis
Valois
Varden
Vayle
Verddun
Vern
Vernon
Verrill
Vicq
Vidal
Voletta
Warrane
Wiatt
William
Xarles
Xavierra
Ynes
Ynez
Yolanda
Yolanthe
Ysabel
Yseult
Yseult
Yves
Yvette
Yvon
Yvonne
Zdenek
Doesn't matter how or what you would like to name your cat, we have the perfect name for you.
Are you looking for a cat name to go with personality traits such as independent cats, playful cats, funny cats, cute or beautiful cats, loving cats, sweet cats, big cats or cats with big personalities, small cats, smart cats, not so smart cats, ornery cats, or talkative cats? Or how about a stray or rescued cat?
Or are you looking for a name your cat based on his hair coat color or type such as he is white, brown, orange or red, grey, black, black and white, tabby, calico or a fluffy cat. Check out the links associated with any of those words and your get our list!