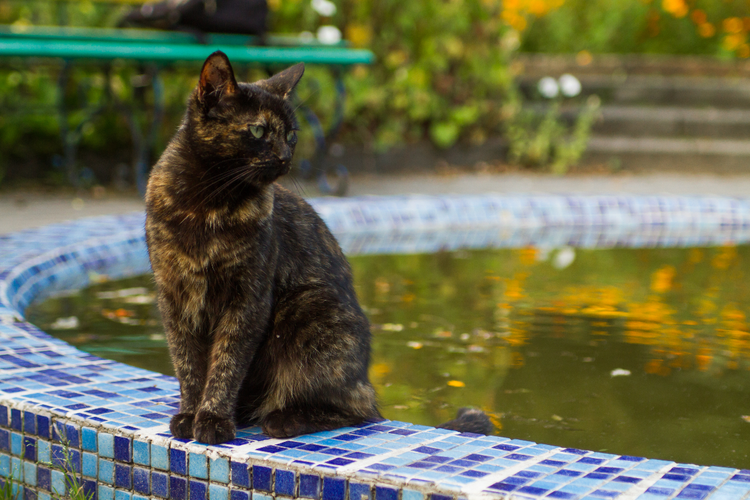 Lake, Ocean, & Water-Themed Cat Names
Do you love the water, the peacefulness of watching it, or the fun of being in it? How about your cat?
If you have a water-loving feline (or are just fascinated with it yourself), you might want to give your favorite kitty friend a water-, lake-, or ocean-themed name.
We came up with a list of our favorites, so take a look and see what "floats your boat."
Favorite Water, Lake, & Ocean-Themed Cat Names
4-winds
Adirondack
Admiral
Anchor
Apex
Awning
Bahama
Bait
Bass
Bay
Bayliner
Beach
Bennington
Boat Boy
Buoy
Bridge
Buckeye
Canal
Canoe
Captain
Castaway
Catalina
Catch
Catfish
Cliff
Clinton
Club
Cocktail
Commodore
Compass
Cooler
Corona
Coast
Cottage
Crab
Crew
Crewler
Crosswind
Crownline
Cruise
Cruiser
Cutty
Detour
Dock
Duck
Elgin
Erie
Escape
Express
First Mate
Flip-Flop
Fish
Fishery
Float
Freedom
Gill
Goose
Guard
Happy
Harbor
Haul
Haven
Hudson
Hut
Ice
Isle
Journey
Kayak
Key West
Lake
Landing
Niche
NS
Ocean
Oops
Picnic
Pier
Pirate
Pointe
Pontoon
Pool
Port
PWC
Raft
Regal
Relax
Resort
Rinker
Rocky
Sail
Sailor
Salmon
Sand
Sand Bar
Sand Dollar
Sandusky
Sandy
Sea-sea ("CC")
See Doo
Sub
Sundancer
Sunny
Sunrise
Tequila
TGIF
Tracks
Trap
Trim
Tropical
Trout
Vest
View
Villa
Wake
Waves
Whaler
White Cap
Winterize
Yacht
Yamaha