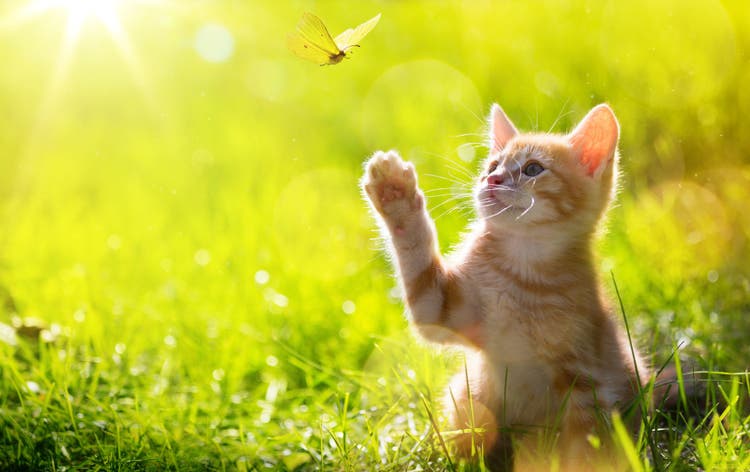 Playful Cats: Name Ideas for Cats with Playful Personalities
Are you looking for that perfect cat name that just fits your kitty? Naming a cat can be difficult. One way many pet owners do it is to look for a name that goes with your cat's personality or physical characteristic? For example, is your cat playful?
Here are some names ideas for cats that are known to be "playful". I hope this helps you find the perfect name for your cat!
Cat names for "playful cats"
Arrow
Batman
Bizzy
Bouncin Beemer
Bullet
Chaos
Cobra
Dancer
Dash
El Nino
Flash
Fugazi – Vietnamese for "Chaos"
Frantic
Frisky
Gunner
Harley
Havoc
Hurricane
Hypurr
Kaze (means wind)
Jackal
Lightening
Lkaika, which means "the brave one" in Hawaiian
Lively
Mischief
Mimi – Mimi, short for Screaming Mimi was bellowing at the back door
Monkey Business
Naughty
Ninja – for the cats ability to get us at every corner…
Nibby
Nibby Nose
Nike
Paint Ball
Picabu – for a cat that likes to play Peek-a-boo
Pitters
Pitty Pat
Pogo – would jump like a pogo stick!\~
Pounce
Puck
Reebok
Radar
Reckless
Rascal
Rufus (sweet and slow moving, sometimes "goofy"
Rumble
Ramble
Rambo
Ruffian
Rocket.
Scatter
Shooter
Skeeter
Skittle
Skittles
Sniper
Sneakers
Spanky
Spaz
Speedo
Speedy
Spirit
Spunky
Sticky
Striker
Taz
Thumper (from Bambi)
Tornado
Trouble
Turbo
Xena (named after Xena Warrior Princess because of the way she jumped from place to place)
Vroom Vroom
Wild Thing
Wiz
Zannie
Zig-zag
Zippy (fast – can't catch this one)
Zippity do dah
Zips
Zorro
Zoom