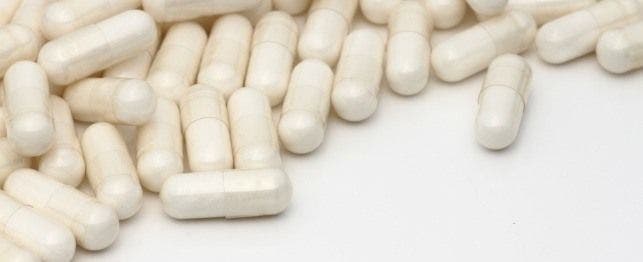 10 Best Supplements for Cats
Pet supplements are all the rage, but which ones work? Pet supplements sales enjoyed double-digit growth for many years. Market watchers expect pet supplements to top $1.6 billion in sales by 2017. Yet, an early 2013 report shows some slowing as pet supplement manufacturers battle it out in a regulatory gray area between pet drugs and pet foods.
With pet treat sales staying strong throughout the recession, many manufacturers are now eyeing nutraceutical treats – in other words, treats with supplements in them.
Personally, I prefer to give straight supplements to my cats. For me, the treat angle feels like hype.
Veterinary Skeptics to Supplements
Veterinarians remain tough customers in the pet supplement market. Demanding detailed information on ingredients and scientific proof to back up claims, veterinarians often approach supplements with a healthy dose of skepticism.
So, what do veterinarians expect to see in the supplements or herbs cats take?
Safety (not toxic, no dangerous side-effects)
Known mechanisms of action (how they work in the body)
Evidence of effectiveness (through scientific studies)
10 Best Supplements for Cats
According to Narda G. Robinson, director of the Colorado State University Center for Comparative and Integrative Pain Medicine, the following 10 supplements or herbs meet these three criteria.
As with all medicines, supplements, or herbs, discuss their use in your specific cat with your veterinarian. Even safe supplements can cause minor side-effects and can adversely interact with other drugs your cat takes. For example, too much Omega-3 fatty acids too fast can cause diarrhea and valerian can interact with anesthesia or pain medications.
Omega-3 fatty acids address inflammation, brain health and gastrointestinal toxicity related to cancer treatments.
Milk thistle can treat acute and chronic hepatitis (liver inflammation). It also helps protect organs from the effects of radiation, chemotherapy, other drugs and chronic diseases.
Glucosamine promotes cartilage health and reduces the release of inflammatory triggers. It's often used as part of comprehensive pain-control measures in cats with joint problems, such as arthritis.
Lavender, diffused in oil form, helps calm dogs and is often used to treat travel upset.
Botswellia shows promise in treating arthritis and inflammatory bowel disease.
Theanine (from tea) helps the body better neutralize free radicals. It also aids in relaxation.
Valerian reduces stress, anxiety and insomnia in cats.
Probiotics can help cats with inflammation, allergies, infections, diarrhea and other conditions by promoting "good" bacteria in the intestines.
CoQ10 is an antioxidant that lessens toxicities in the body, especially relating to the heart.
Curcumin offers anti-inflammatory and anti-cancer effects.
Share Your Experiences with Cat Supplements
Which supplements or herbs do you give to your cats? Did you choose them on your own or with your veterinarian's help? Share your comments in the comment section below.
References for Supplements in Cats
"Pet Supplements and Nutraceutical Treats in the U.S., 4th Edition," Packaged Facts, January 28, 2013.
Narda Robinson, DO, DVM, MS, Fellow American Academic of Medical Acupuncture, Diplomate American Board of Medical Acupuncture: "The 10 Best and 10 Worst Supplements or Herbs for Small Animals," American Animal Hospital Association 2012 Conference, March 15, 2012