Carbon Monoxide. Carbon monoxide is an odorless, colorless gas, that when absorbed into the bloodstream, forms a compound that causes hypoxia (reduced oxygen supply) of the heart and brain. Pets can be exposed by automotive exhaust in a closed garage, faulty exhaust system, non-vented furnace, gas water heater, gas/kerosene space heater and/or smoke inhalation from a fire. Some pets are predisposed to toxicity due to preexisting heart or lung disease. Symptoms of toxicity include drowsiness, lethargy, weakness, incoordination, bright red color to the skin and gums, difficulty breathing, coma and/or abrupt death. Occasionally, chronic (low-grade, long-term) exposure may cause exercise intolerance, changes in gait (walking), and disturbances of normal reflexes. Be aware that if the source of poisoning still exists, both you and your cat are at risk. Prevent toxicity by minimizing exposure and using carbon monoxide detectors around your home.
Carbamate Insecticides. Carbamates are a type of insecticides used to treat insects on our crops and soils, prevent and treat flea infestations and are used in ant and roach baits. The majority of toxicities related to this chemical are due to improper use of the chemical, especially when many different types of insecticides are used at the same time. The dog formula should never be used on cats. Carbamates affect the nerve-muscle junctions. Without a normal nerve impulse through the muscle, the function of the muscle is impaired. Since muscle tissue is present in the intestinal tract as well as the heart and skeleton, various signs may be seen if a pet is exposed to toxic levels of this insecticide. Symptoms include: vomiting, diarrhea, drooling, difficulty breathing, muscles tremors, twitching, weakness and paralysis. Prompt veterinary care is required to survive a toxic exposure.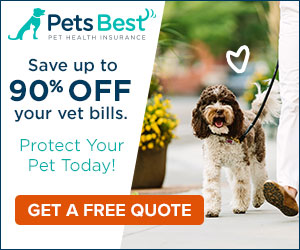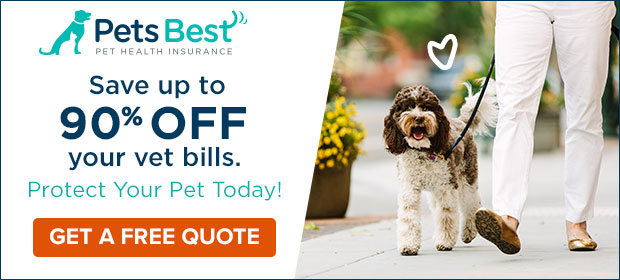 Chocolate. Chocolate, in addition to having a high fat content, contains caffeine and theobromine. These two compounds are nervous system stimulants and can be toxic to your dog in high amounts but is rarely a problem in cats due to their more "discriminating" palate. The levels of caffeine and theobromine vary between different types of chocolate. For example, white chocolate has the lowest concentration of stimulants and baking chocolate or cacao beans have the highest concentration. However if enough is eaten and depending on the type of chocolate ingested and the amount eaten, various problems can occur. The high fat content in chocolate may result in vomiting and possibly diarrhea. Once toxic levels are eaten, the stimulant effect becomes apparent. You may notice restlessness, hyperactivity, muscle twitching, increased urination and possibly excessive panting. Heart rate and blood pressure levels may also be increased. Seizure activity may occur in severe cases.
Cocaine. Cocaine is rapidly absorbed from the stomach, nasal passages and lungs. Following exposure the cocaine usually leaves the system within four to six hours. Pets exposed to cocaine show signs of intermittent hyperactivity followed by profound lethargy. Some may develop seizures. Treatment is aimed at supporting the body systems. Inducing vomiting is not helpful since cocaine is so rapidly absorbed. Hospitalization with intravenous fluids and sedatives are typical treatments. Depending on the severity of illness, amount ingested and time lapsed before treatment, some pets exposed to cocaine do not survive.
Detergents and Soaps. Most soaps and detergents are generally non-toxic. You can expect some vomiting and maybe even a little diarrhea from eating a non-food item. Read the container for additional information. If ingestion is witnessed, you may flush the mouth with large amounts of water.
Easter Lily. The Easter lily plant is highly toxic to cats. Chewing on just a few leaves can result in serious illness. Cats initially stop eating, begin vomiting and may progress to lethargy and coma. The unknown toxic substance within the Easter lily eventually causes kidney failure. Untreated cats often do not survive. If treated early, the kidney failure may be reversible and the cat can do well if hospitalized on intravenous fluids for 1 to 2 days.
Estrogen Toxicity. Estrogen toxicity is a condition in which a group of estrogen compounds (female hormones), either produced in excess within the body or administered from the outside, become poisonous to the body. Estrogen toxicity is seen most commonly in reproductive-age females and aged males. Symptoms can include: lethargy, pale gums, bleeding, fever, thin hair coat and feminization (female sex characteristics) in males.
Ethanol. Ethanol is an alcohol that is used commonly as a solvent (liquid that dissolves) in medications and is the major ingredient of alcoholic beverages. Common causes of toxicity include direct access to alcoholic beverages or spilled medication, ingestion of fermented products (bread), intentional or malicious administration by human beings, and/or dermal (skin) exposure to these products. Toxicity can cause a wide variety of signs, and may lead to death. Signs can include: odor of alcohol on the animal's breath or stomach contents, incoordination, staggering, behavioral change, excitement or depression, excessive urination and/or urinary incontinence, slow respiratory rate, cardiac arrest and death. If you suspect your pet has ingested a form of ethanol, please call your veterinarian for additional instructions.
Glow Jewelry. The active ingredient in most glow jewelry and other glow-in-the-dark products is dibutyl phthalate. This substance has low toxicity and there has not been a report of an animal poisoned by its ingestion. If your pet has ingested dibutyl phthalate, encourage him to drink a small amount of milk, tuna juice or canned cat food. This will help dilute the taste of the dibutyl phthalate. Even rinsing the mouth out with water can help reduce the signs associated with glow jewelry exposure. Even after rinsing the mouth, you may want to bathe your pet to remove any dibutyl that may have leaked out of the tooth marks and onto the pet's hair coat.