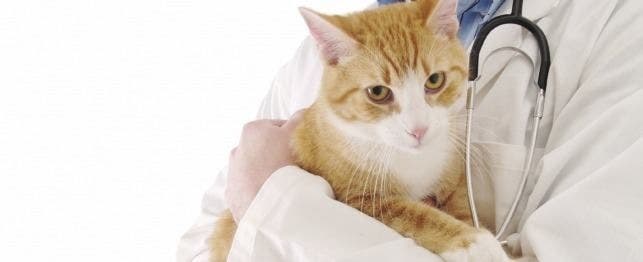 15 Questions You Should Ask Your Veterinarian
When you take your cat to your veterinarian for a check-up, problem or vaccines, there are some critical questions that you really should ask.
Your interaction with your vet is very important. You need to work together as a team to make sure that your precious kitty enjoys a healthier, happier and longer life. To reach that goal, you've got to start by asking the right questions. Most good vets don't mind (and often welcome) your questions.
But how do you know what questions are important for you to ask your vet?
We asked several veterinarians to tell us what questions they felt were important for pet owners to ask them. Then we came up with 15 questions that we believe you should ask your veterinarian.
We have published these questions in an article entitled Questions You Should Ask Your Cat's Vet.
To read this article, go to: Questions You Should Ask Your Cat's Vet
I suggest you take a look at this article, print it and keep it handy for the next time you visit your veterinarian.
Also remember to always keep a close eye on your cat. When you look at your kitty, don't just notice how cute he or she is. Take notice of important signs:
Is your cat alert?
Are your cat's eyes bright and shiny?
Is your cat eating and drinking well?
Is your cat using the litter box normally?
Please see your veterinarian if you notice any abnormalities.