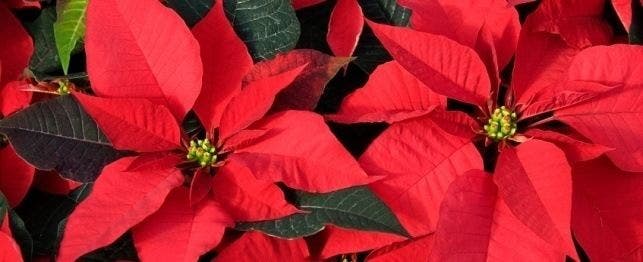 Are poinsettia plants toxic?
Our question this week was:
Dr. Debra – Are poinsettia plants toxic? I was thinking about getting it for a friend that has several cats and thought I'd ask before I did.
Mary B. – Tulsa OK
Answer
Hi Mary– thanks for your email and happy holidays! I'm glad you wanted to check on the toxicity before just buying a plant. Good thinking!
The Poinsettia (Euphorbia) can cause irritation to the mouth and stomach and sometimes vomiting. It has a low level of toxicity and is overrated as a toxic plant. Many people consider it basically non-toxic.
It is recommended to keep the plant out of the reach of the cats. I think it would be okay to buy it if the owner can keep it out of the reach of her kitties. You can ask her if they bother plants like that or consider one of the artificial poinsettias that are beautiful. Some look very real.
An article that might be helpful to you is Fall and Winter Holiday Plant Toxicity in Cats.
Best of luck!
Dr. Debra
To read most recent questions Click here!
Click here to see the full list of Ask Dr. Debra Questions and Answers!