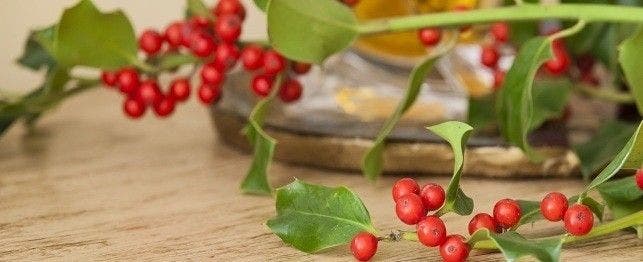 DANGER: These Holiday Plants Are Dangerous to Cats
Have you started decorating your home for the holidays? The festive decor that fill our homes this time of year often include lights, candles, bows, trees, plants, and dried flowers. They all look so lovely…but they could be hiding a major danger to your cat.
If you've got pets, you need to be extremely careful about what items you bring into your home. This is especially important if you decorate with plants because many cats are compelled to eat them-even the toxic ones.
Don't take a chance by bringing something home and hoping it's OK. Look at this list of dangerous fall and holiday plants to help keep your cat safe. I suggest you print it out and bring it with you when you buy decorations. (While you're doing that, it doesn't hurt to check how safe your house plants are too. See the list of 20 Common House Plants Are they Dangerous to Cats?
I hope these articles keep your cat safe this holiday season!
Until next time,
Dr. Debra
P.S.: One more thing about plants: if you are going to send flowers to anyone with pets please check to make sure nothing you're sending is toxic to animals. Learn more at Sending Flowers? Are They Safe?