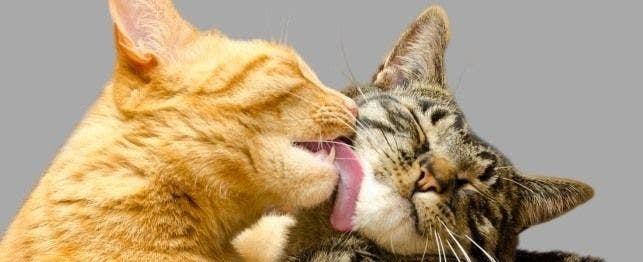 The Secret to Happiness in Multi-Pet Homes
The Secret to Happiness in Multi-Pet Homes
Most American pet households have more than one pet. For homes with cats, the average number is two.
So, if you have more than one cat, how do you get them to get along?
It is important to understand why cats might not get along and take the necessary steps to help solve the problem.
One of the most common reasons cats go to their veterinarians for emergency appointments is because of a bite wound. Sometimes the bites are from "outside" cats (most often) – but many times they are from cats within the family.
By the way, for more information on bite wounds, go to: Bite Wounds in Cats.
As a cat parent, it is very important to understand aggression. I have a couple of really good articles on aggression that I'd like to share with you today. These could be really important, especially if you have more than one cat. Even if the cats get along – you should still read this.
How to Keep Your Dog and Cat From Feuding
Inter-Cat Aggression (very good article!)
I hope these articles help keep the peace for your kitties.
By the way – one more tip – Have you ever wonder how many cats are too many? Find out. Go to: How Many Cats Are Too Many?.