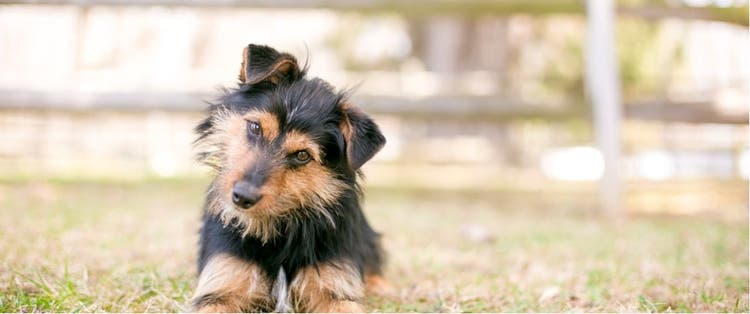 What Kind of Dog Is Your Mutt?
Purebred dogs get to take home the blue ribbon, but mutts have a special place in dog lovers' hearts. According to the American Pet Products Association, more than half of the nation's pet dogs are mixed-breed. Their numbers are on rise, too. All over the country, shelters (where mutts greatly outnumber purebred dogs) reported a surge in adoptions throughout the first months of the COVID-19 pandemic. Stay-at-home orders have been tough on people everywhere, but they've meant a new home for millions of mixed-breed dogs.
What Kind of Dog Is Your Mutt?
Mutts offer just as much affection and companionship as purebreds. What they don't offer is certainty. Many pet parents are left scratching their heads whenever someone asks, "What kind of dog is that?" This uncertainty can even make it challenging to develop healthcare regimes and effectively train a dog. After all, it's one thing to guess a dog's breed and quite another to go in with some guidelines.
While ambitious dog owners may be tempted to consult a breed guide to determine their pooch's heritage, DNA testing services make this assessment practically effortless. Ranging from around $60 for basic genetic screenings to more than $200 for comprehensive health assessments, most include a cheek swab for collecting DNA samples. Pet owners simply mail these to the manufacturer and wait to receive their findings.
Nathan Sutter, a professor of medical genetics at Cornell University, notes that some services are better than others. Essentially, the value of your investment comes down to the size of an organization's breed database. He also notes some pet owners will not be able to obtain especially accurate reports. "If a dog is mixed-breed and comes from a great many breeds," he says, "then the breed test may be unable to identify most or all of the breeds contributing to the dog."
The Mutt Census
Each year, the American Kennel Club (AKC) unveils its registration statistics for purebred dogs. These numbers provide for a ranking of the nation's most popular breeds. In 2020, this list ranged from the most-popular Labrador Retriever to the 193rd-most-popular English Foxhound.
Statistics on mutt ownership are harder to come by. It wasn't until 2011, when Mars Veterinary conducted the first-ever Mutt Census, that mixed-breed ownership data was published like AKC findings. After collecting DNA samples from more than 35,000 dogs and survey responses from an additional 16,000 pet owners, Mars shared the ten breeds most commonly found in the lineage of American mutts. They were as follows:
German Shepherd
Labrador Retriever
Chow Chow
Boxer
Rottweiler
Poodle
American Staffordshire Terrier
Golden Retriever
Cocker Spaniel
Siberian Husky
Upon publication, the company's Veterinary Genetics Research Manager noted, "[Our] hope is that the pet community will use this information to provide better care for the nation's mixed-breed dogs."
Celebrate National Mutt Day
July 31st, 2020 is the fifteen-annual celebration of National Mutt Day. While 2020 hasn't given most Americans much cause for celebration, it's already been a banner year for dogs — especially mutts.
If you welcomed a mixed-breed dog into your home this year, consider celebrating with a new toy or by cooking up some healthy, homemade treats. No dog yet? Reach out to your local shelter to learn more about their process for fostering or adopting pets during the COVID-19 crisis.