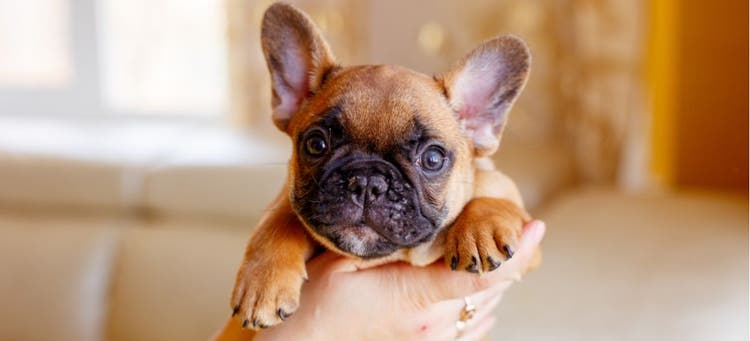 15 Frenchies Worth Following on Instagram
According to the American Kennel Club, the French Bulldog is one of the world's most popular small-breed dogs, and it's easy to understand why.
Here are 15 Frenchies worth following. What are you waiting for? Start scrolling…
Life is better with a French Bulldog! Archer spends his days as a part-time pup and a part-time chef. Check out #BakingWithArcher!
We simply can't get enough of Weston and Fira. They even have their own blog! Be sure to check out Wheresthefrenchie.com!
"I work hard so my Frenchie can have a better life." Izzy knows a thing or two about that! This stylish pup will blow you away.
Charlie is the goodest doggo, the fastest loaf of bread, and the sweetest brown sugar.
This goofy CT-based Frenchie loves mirrors and sailing.
Pardon my Frenchie! Walter is one adorable doggo who loves to travel.
Meet Bruce, also known as King Stink, Lord of the 7 Playpens, Protector of the Frenchies, Warden of the Treats & the Breaker of Winds.
You can't miss out on these Frenchie siblings learning to love each other.
Double trouble! Join these two on their Bulldog adventures.
Gus Gus is the man! He lives to love, was born to model, and loves to cuddle.
This fun-sized Frenchie is too cute to handle!
Dunkin's fits are always on point! His content will crack you up.
We love seeing these smush faces on our timeline and so will you. Check out these Bay Area, CA puppers.
Caution: Cuteness Overload! This lilac fawn Frenchie will make your heart melt.
Louis is a professional beach bum living his best life. Follow along to see what he's up to!