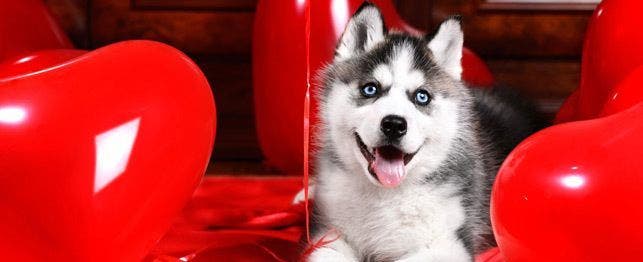 A Calling Card for Your Dog?
The dating world has been noting for some time that the best way to find a great date is to take Fido out for a walk. That handsome or pretty stranger is much easier to approach when they are on the other end of the leash. So after a potential date has cuddled your dog and broken the ice, what do you say next? Why not carry a calling card for your dog?
This was Rodney Ash's idea he created PawCards. "Singles looking for other singles are using their pets and their PawCards every day to meet new people," said Ash. "When singles are out walking their dog they no longer need to feel awkward about exchanging phone numbers or e-mail addresses. They can swap PawCards and suggest that they call each other to plan the next walk so they can let their dogs play in the park together."
A business card with a cute photo or graphic that has your dogs name, your name and a phone number can be a great way to make contacts.
Just Friends
Not looking for a date? A calling card for your dog is still a great idea. You may know all the names of the dogs in the dog park or those you pass on your daily walks. Do you know the human names though? Ash found that this was a problem for him. "Before I created Benny a PawCard, it seemed like on every walk we would come across another new dog and master. Over the span of a year, I got to know the names of over 50 dogs in the neighborhood, but interestingly enough I only knew the name of a couple of owner's names. They didn't know me and I didn't know them, but we all knew each other's dog.
PawCards changed all of that," said Ash.
Even if it's business, it's a fun idea to have a card for your dog. You never know who you might network with when you're out for a walk. If a potential client or business associate happens to stop and meet your dog, they certainly won't forget you if your dog has a card. If they are a dog lover too, you both may be in business!
Make Your Own Card
Next time you go to have business cards made, why not have one made for your dog as well? You can even buy the perforated business card paper at your local business supply store and design your own on your computer. A cute photo of your favorite canine, some fun graphics, a little bit of information and you're finished! Then you can print them out as you need them.
If you have friends with dogs, maybe you should make some for all your friends. It could be a great way to expand you doggie social network. Not to mention, if people have your dog's calling card and Rover happens to get loose one day when you're at work, someone with a card might give you a call and save the day. A doggie calling card is not only fun, but practical as well.