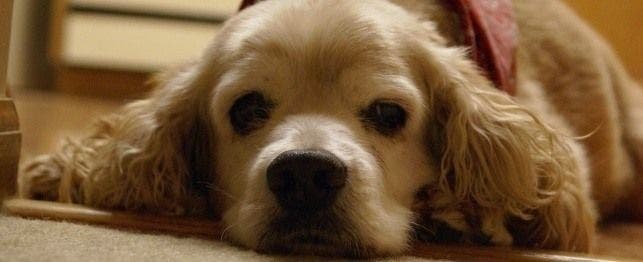 A Heartbreaking Lesson
Sharing information, advice, heartwarming stories and lessons is important to us here at PetPlace.com. We know that a community of pet crazy people that can share will be better able to care for their pets. Sometimes the stories that we get are very sad, but if they can help other pet lovers save the lives of their pets, we think everyone should hear them.
I recently received a letter from Nyleen Mullally in Saint Paul, Minnesota telling a very difficult story, but one that she thought she should share. She writes that it has been nearly a year since she lost her two dogs to heat stroke. Spencer and Sophie were her traveling companions on countless road trips over the years and were like children to her. They even took the overnight ferry once with her, crossing over to Newfoundland. She smiles thinking about how the border guard said that Spencer looked slightly suspicious and he might need to be frisked and then winked.
Nyleen was no stranger to traveling with dogs. She had shown dogs in her youth. So she was used to taking dogs on road trips with crates and bottled water. She understood how to keep dogs comfortable no matter where they were going or how they were getting there. She had traveled with her dogs for years across the country and back many times. She never imagined losing them.
She always avoided traveling alone in the hot summer months, but this one particular trip was business. After spending a week in Philadelphia, where the dogs had stayed in the air-conditioned hotel room, it was time to move on. She headed for home driving down the coast to Virginia and stopped in Delaware. Nyleen thought she would spend some time sightseeing and because she couldn't take the dogs with her, left them crated in the car. It was overcast outside and not hot, but Nyleen put a fan on her dogs and cracked the windows. When she returned, they were both dead.
Nyleen couldn't understand what happened. She was no novice and the weather was fine. She got her answer at the vet's office. The high humidity in the area was especially dangerous. Even if it wasn't especially hot outside, the humidity could get high enough to create conditions in a car where animals suffocate.
It's a horrible way to learn this lesson. Nyleen doesn't think she'll ever get over it. She hopes at least that everyone will read her story and not have to learn the hard way. She pleads, "Never, ever, for any reason or any length of time, leave your dog in the car."