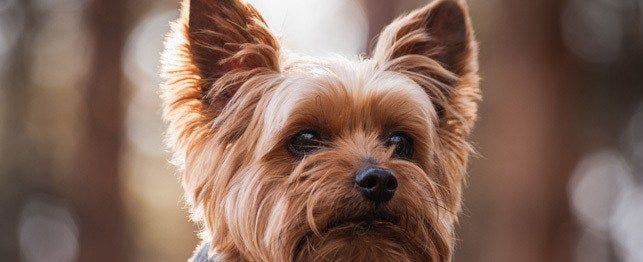 Famous Dogs
Your handsome dog probably thinks that he's quite the pooch. After all, he's your best friend and a model family member when he's not stealing food off of the kitchen table. Consequently, you might not want to tell him that some famous dogs can put his acting and entertainment skills to shame. There's no point in wounding his pride like that.
Countless canine stars have been in movies and TV shows. You're probably familiar with the famous movie star and tv show dogs Rin Tin Tin, Lassie, Beethoven, and Marley. There are also many famous animated dogs, like Bolt, Lady and the Tramp, and Scooby Doo. Today, we'll be giving you a crash course on canine pop culture by discussing some of the most revered celebrity dogs in recent history.
Famous Celebrity Dogs
These dogs didn't just play famous characters; they are celebrities in their own right. Some of these canine stars have played multiple roles in different films and television shows.
Buddy
Sometimes called Air Buddy, this golden retriever is best known for his portrayal of Buddy in the 1997 movie Air Bud. When he was found by Kevin di Cicco, he was a disheveled stray wandering the Sierra Nevada Mountains. Di Cicco taught him to play numerous sports, including basketball. IMDB reports that Buddy has also appeared on America's Funniest Home Videos, the Late Show with David Letterman, and the Kids' Choice Awards. Buddy was also in a movie called Fluke and played Comet in the television series Full House.
Pal
Lassie is one of the most famous canine characters. Oddly enough, the first dog to play the female Lassie was Pal, a male long-haired collie. Pal starred in the feature film Lassie Come Home in 1943. He starred in six more feature-length Lassie films (as well as the pilots for the television show) over the course of his impressive career.
Pal had a bad habit of chasing motorcycles. Animal trainer Howard Peck brought Pal to Rudd Weatherwax, another animal trainer, to break him of the problem. Eventually, Peck ended up giving Pal to Weatherwax because he was unable to curb this dangerous behavior. That was good news for Weatherwax, who thought Pal might be a perfect fit for Lassie when he heard that the 1940 novel would be made into a movie.
Pal was rejected for the role, but he served as the stunt dog for the main canine actor. When the leading dog wouldn't jump into the water for a swimming scene, Pal stepped in. The executives decided to swap out the animals, hiring Pal for the part instead. That was Pal's lucky break into the entertainment industry. Interestingly, every canine that played the role of Lassie after Pal died was related to the original actor.
Moose
The Parson Russell terrier that played Eddie Crane on the sitcom Frasier was really a rambunctious dog named Moose. Moose only trained for six months before beginning to film. According to a biography on Citizendium, the human actors praised Moose for his professionalism. Considering the fact that Moose's original owners gave him up because he was so hard to handle, this pup must have received extensive behavioral training before he reached the set.
Moose enjoyed working. It seemed like the focus and purpose that his career provided calmed him down. He could do just about anything that his trainers asked of him. And when he wasn't wowing the other actors with his incredible performances, Moose would engage Kelsey Grammar in staring matches for laughs.
Later on in his career, Moose starred in the movie My Dog Skip. The dog's son, Enzo, played the younger Skip in that film. Enzo also went on to play Eddie on Frasier after Moose retired. Moose passed away in 2006 when he was 16 years old.
Soccer
Soccer is one of the most well-known TV star dogs. He is perhaps most notorious for playing Wishbone on the PBS series of the same name. He liked to crack jokes as he recounted classic stories like "The Legend of Sleepy Hollow." The show was like a dog's version of Masterpiece Theater for children.
Although Soccer was the primary actor in the series, he was supported by three stunt dogs. Another dog appeared in publicity photos. Soccer was the actor who got to live the high life, though. He went on tour after the first season of Wishbone, flying first-class and staying in five-star hotels. This type of treatment inspired his nickname, The President.
Terry
Terry played Toto in The Wizard of Oz. She earned $125 per week while shooting the movie. This was more than many humans were earning at the time. She was a hard worker who also appeared in 16 other films. Judy Garland formed a strong bond with Terry, whose name was later officially changed to Toto. Some of the Cairn terrier's other movies are Ready for Love, The Women, and Tortilla Flat.
Other Celebrity Dogs
It's not just movie star dogs that have captured the hearts of the nation. Presidential dogs have been famous for decades. Perhaps that's because they make the leaders of the country seem more down-to-earth and approachable. Or maybe it's because they help show off the president's snuggly side. Many presidential dogs have been gifted to their owners by other politicians.
Some dogs are famous for making history. Chips, a collie-shepherd mix, earned a Silver Star and a Purple Heart in World War II for protecting his platoon during a battle. He attacked an enemy soldier even after taking a bullet for his fellow soldiers.
Laika was the first dog to go into space. In fact, she was the first living creature to orbit the planet. The Russians launched Laika into orbit in Sputnik II in 1957. Many people were outraged at Russia's lack of plans to return the dog safely. Laika died painlessly in space about one week after Sputnik II launched.
Does Your Dog Have a Star Streak?
If your pup can do backflips, speak on command, or balance a stack of treats on his nose, you might have a chance of getting him into show biz. Dogs are often needed for commercials, TV shows, movies, and print ads. Alternatively, you could make your dog famous by posting his hilarious antics on YouTube. Of course, you can also choose to just enjoy a private showing of your dog's genius. No matter what, your little buddy will always be the apple of your eye.