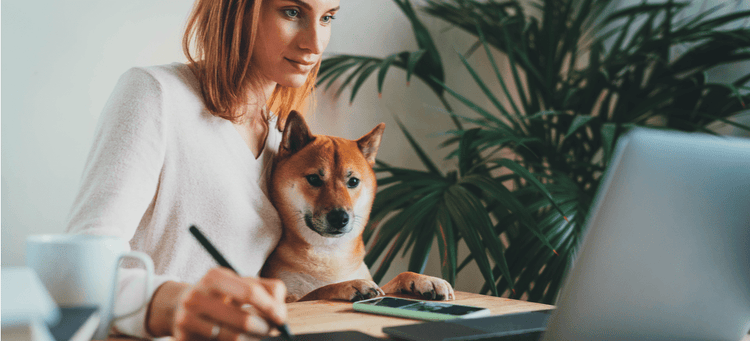 It's Take Your Dog To Work Day
Happy National Take Your Dog To Work Day!
Do yourself a favor and check out our Top 10 Hard-working Doggos. You'll be glad you did…
1. Our Q4 objective is to double the treato budget and limit bath time.
2. Please… I'm doing everything that I can.
"Madame, I can only help you once you stop raising your voice."#TakeYourDogToWorkDay pic.twitter.com/0IB0wz6JGg
— Michael Clarke (@Mr_Mike_Clarke) June 22, 2018
3. I can see from your resume that you are a very good boy!
4. My co-worker won't stop hounding me…
PER MY LAST EMAIL pic.twitter.com/FyYViDTTr4
— Jemele Hill (@jemelehill) October 31, 2018
5. "Bear with me here guys… my connection is a little ruff."
6. All in favor of Take Your Dog To Work Day… Everyday?!
"describe your ideal work environment" pic.twitter.com/ZRD7tCzko4
— Caleb Hull (@CalebJHull) June 27, 2018
7. Could you retype that report… I ate the last one!
8. My Zoom camera will remain off today. No further questions.
#ICantWorkFromHomeSo I just post memes about being able to work from home to cheer myself up.#woof #DogTweet pic.twitter.com/Vd11EP6e0z
— ?Beware of Dogma? (@ellelljaytoo) March 23, 2020
9. The perfect employee doesn't exis-
10. Ms. Fluffykins will see you now.
Wife: Where's the dog
Me: Do you have an appointment
Wife: What
Me: An appointment
Wife: I just want to pet her
Ms Fluffykins: Send her in pic.twitter.com/WE3tsPFTt6
— Tim (@Playing_Dad) December 28, 2016