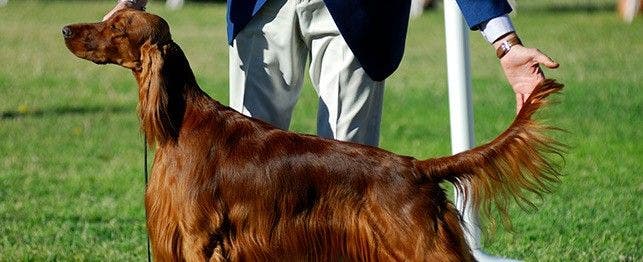 Understanding the Different Types of Dog Shows
The Crufts Dog Show is Great Britain's premier canine event and has long been compared to its American cousin, the Westminster Kennel Club Dog Show.
But there are some very important philosophical differences between the two world famous shows. A direct comparison does not capture the many dimensions that Crufts offers. In fact, Crufts is a much more relaxed and informal affair, a sort of festival for dogs and dog owners that's capped off by the competition.
Westminster, by contrast, exudes an aura of elegance and formality. It's not only the main event of the night, it's the only event. As organizers and promoters like to say, it's the Super Bowl of dog shows in America. Next to the Kentucky Derby, the Westminster is the oldest continuous sporting event held in the United States.
Like Westminster, Crufts is run under the auspices of the nation's main registry for purebred dogs. In the United States, this is the American Kennel Club. In Great Britain, the organization is simply called The Kennel Club.
The American Kennel Club is the country's largest breed registry, issuing the standards that define breeds. The AKC's list of pure breeds contains detailed information on everything from appearance to attitude, offering a virtual life story for your dog.
Understanding the Different Types of Dog Shows
Dog showing can be a great family sport. Through the years, a great number of people have participated in the sport with their pets, with several second, third, and fourth generation dog-show families taking part in the events. Dedicated families even build their vacation schedules around showing their dogs.
Each member of the family can have some meaningful task in showing: brushing, walking, handling, or just applauding their dog while he's in the ring. Many events have junior categories where the kids can show their dogs, in addition to the regular classes. The outcome of hard training is about two minutes in front of the judge in the ring. What precedes this moment is a great amount of knowledge, care, time, and preparation.
Be aware that there are several different ways you can show your dog. Conformation is the type of show most people are familiar with. This type of show awards the dog that best matches his standard. Obedience shows are to showcase the dog's ability to obey and perform. Agility, field trials, and earthdog shows are meant to determine which dog performs the best.
There are many different types of dog shows, but you and your dog will have to be well versed in these important factors:
Training. A show dog needs to be trained. Though you may train your dog yourself at home, conformation and handling classes are beneficial for both you and your four-legged friend. The classes also serve to socialize your dog. This gets him accustomed to being around other dogs in conditions similar to what he'll find at shows. Very often, a show dog is the only dog in a household. Therefore at the show, he may be anxious or in awe of a thousand other dogs. Socialization will make showing a better experience for you and your dog.
Conditioning. Every show dog — no matter how big or small — needs conditioning. For some dogs, this means a strict exercise regimen; for other dogs, it means regular walks. Some handlers have a treadmill for their dog, ensuring proper regular exercise no matter what the weather might be like outdoors. It's very important that you don't over-exercise your dog. Check with your veterinarian about this.
Nutrition. A good diet and the right foods keep a show dog fit and trim and keep his coat shining.
Grooming. All show dogs need to be clean, with clean teeth and clean, trimmed toenails. Some breeds only need wiping off with a towel before they enter the ring and other breeds need considerable bathing with a good shampoo, brushing, and coat conditioning. Some breeds also need their coat plucked, clipped, and shaped. During a three-day period of showing, one dog might need to be groomed only once, while another might need constant attention. It depends on the individual dog and the breed. Generally speaking, most dogs with a significant coat, such as an old English sheepdog, will only go about two days before needing another bath.