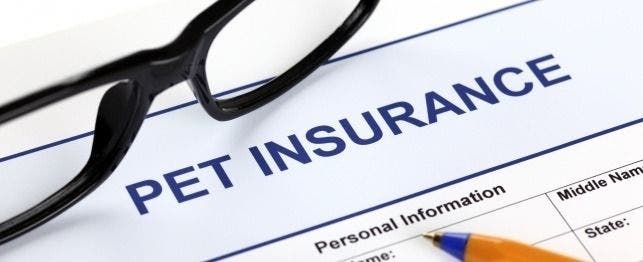 Clearing up Pet Insurance Confusion – How Does Pet Insurance Work?
How Does Pet Insurance Work?
When considering if you should get pet insurance for your pet, pet owners want to know – how does pet insurance work?
Pet insurance is different from human health insurance.
The general protocol for most pet insurance companies is to do the following steps:
You see your vet for a problem at which time you pay your veterinarian at the time services are rendered. Pet insurance companies allow you to see any veterinarian in the United States.
Fill out the claim form. Some companies require a signature from the veterinary clinic and other companies do not. You fill out the paperwork and submit it with the receipts and itemized invoice to the pet insurance company.
Wait for reimbursement. Most company process claims in 14 days – and some up to 30 days. The amount you are reimbursed will depend on your plan. The primary variables will be the deductible and the coinsurance percentage (the amount the pet insurance will cover vs. the percentage you will be responsible for). Some companies have per incident deductible and others have annual deductible.
Is Pet Insurance Right for you?
The best pet insurance offers coverage that's broad enough for whatever care your pet needs and with enough options to get the perfect coverage for you and your pet.
Are you pet crazy? Sign up for our email newsletter and get the latest health and wellness info, useful tips, product recalls, fun stuff, and so much more!