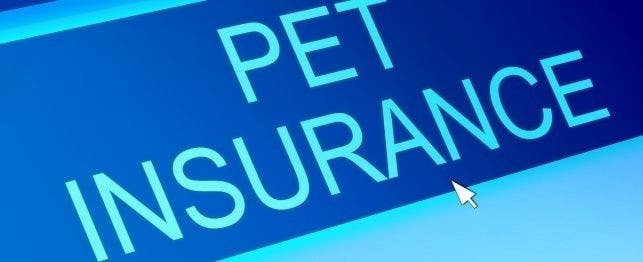 How Does Pet Insurance Work?
How Does Pet Insurance Work?
Have you ever wondered "How does pet insurance work?" If you have been confused by pet insurance, you're not alone. There are at least 13 companies in North America which offer pet insurance and all differ slightly from one another. Plans vary within each company as well, with different levels of coverage, deductibles, and premiums.
There are 4 main parts of an insurance policy. Depending on the company, you can choose some or all of them. They are:
Premium: the amount you pay to the insurance company each month or annually to insure your pet.
Deductible: the amount of the vet bill you must pay before insurance benefits start or "kick in"; some companies have per-incident deductibles while others have an annual deductible.
Maximum coverage limit: how much money an insurance company will pay out per health issue, per year, or lifetime.
Reimbursement: the amount of a bill, after deductible, will be paid by an insurance company. For example, consider a plan with a $500 deductible and 80% reimbursement. If your dog were to require hip surgery that cost $2,500, you would pay the $500 deductible and be reimbursed for 80% of the remaining $2,000 (which would be $1,600). In essence, you would pay $900 for a surgery that cost $2,500.Some people carry a lower deductible with 100% reimbursement so they receive all of their money back. These plans come with a higher premium but don't require paying as large a sum of money in the case of an accident or illness.Most of the companies interviewed and researched for this article require that you pay your veterinarian, submit the claim paperwork to them (which varies based on the company) and wait for the company to reimburse the claim and give you your money back. This method still requires that you pay your vet up front before care can be given.
Currently the only exception is the Trupanion insurance company, which offers a software called Trupanion Express that allows vets to bill insurance directly. This is similar to how many human insurance companies work. Although new, this feature is very popular and may be used by other providers in time. However, when interviewing local veterinary practices, none had the soft software installed and all required payment when the services were rendered.
I hope this article has helped you understand how pet insurance works and whether pet insurance is worth the money.
Is Pet Insurance Right For You?
Can you afford a $1,000 vet bill? Medical care for pets, including emergency care, diagnostic tests and treatment options, is becoming increasingly more sophisticated and more expensive.
Did You Know? 4 out of 5 pets will have a medical emergency in their lifetime, and every six seconds a pet owner will face a veterinary bill of $1,000 or more.
Visit PetPartners and get a quote today to see if pet insurance is right for you.
Are you pet crazy? Sign up for our email newsletter and get the latest health and wellness info, useful tips, product recalls, fun stuff, and so much more!