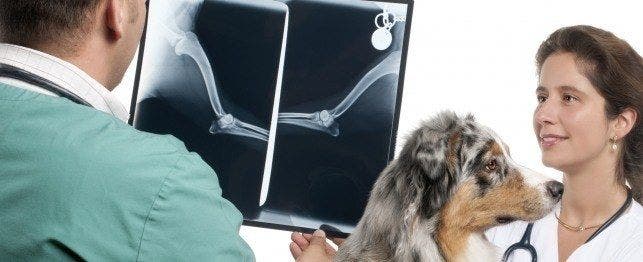 Pet Insurance: Why Veterinarians Love When You Have It
You may know the financial benefits and peace of mind that having pet insurance brings, but your veterinarian may not know as much about it if they have not had many clients with it. After working with several clients with pet insurance plans (with any of the providers), and learning that there is really very little to do on the veterinarian's side, having pet insurance actually simplifies your veterinarian's job and gives you a boost to his or her "A+ Client List."
Being a vet is not an easy job where we play with puppies and kittens all day. And yet it isn't difficult for the reason the masses expect. I've heard it countless times… "Oh, I could never be a veterinarian because I would be too sad to put down an animal."
Well, this isn't easy, but when I do euthanize a pet, I know it is in the pet's best interest. Sure there are people that want you to euthanize their pet because they no longer have time for it or their pet has fleas, but you can politely (or not so politely) choose to show them the door.
Performing a medically-warranted euthanasia in a humane and loving way offers you a chance to end a beloved pet's suffering, but also offers you a chance to help people in a time of great pain. You can connect with your clients on a personal level and comfort them. When children are present, you can even play a part in easing this time for the child by telling a sweet, comforting story, if the parents don't mind. Many of these appointments are followed up by thank you cards and a new puppy visit, which makes the sadness more bearable. It's not a fun part of the job, but it is not the worst.
The worst? Money.
I hate talking about money with clients. I don't know any veterinarians or veterinary technicians who got into this field for their love of money. Still, I have learned to talk about money and I can work with a budget. You can and should express your financial concerns to your veterinarian or a staff member. We can prescribe a more affordable antibiotic, or perhaps hold off on the more expensive diagnostics. Your vet won't hate you or judge you if you have financial concerns.
The money conversations I really hate are the ones where pet owners want me to provide my services free of charge, because after all, my schooling was obviously free and my clients are entitled to free pet health care. I should pay for other people's pets because I love animals. What kind of vet doesn't love animals and won't do things for free?
Veterinarians don't work for free because veterinary medicine is expensive. I could easily write on this topic for hours, and it would probably be therapeutic to do so, but you get the point. We all have expenses and while being a veterinarian is certainly more than a job to me, it is still how I earn a living.
What I love the most about my pet insurance clients is that while they often have budgets and money problems like so many other pet parents, they are usually able to do what their pet really needs because of the freedom their plans offer them. This also allows me to do what I went to school to do – practice veterinary medicine. I cannot recall a single pet parent with insurance who expected me to provide them with free pet health care. When a vet knows they aren't going to get roped into a conversation with yet another client crying or angry that this isn't a charity, the stress of our job dissipates.
The pluses don't stop there though! I find my pet insurance clients to have other qualities that make me grateful to be their pet's veterinarian:
Responsible: Pet parents with pet insurance are usually on top of things. They are quick to bring their pets to the vet, while people without insurance may wait several days while their pet grows more ill. Not to mention I've never had a pet parent who I suspected was involved in dog fighting wind up being a pet insurance policy holder. You can be responsible as a pet parent without pet insurance, but the people that do purchase it are almost always responsible pet parents. Simply purchasing it is an indication that you take your pet's health seriously and want to be prepared.
Informed: Not only do pet parents with pet insurance genuinely have their pet's best interests at heart, these pet parents often go above and beyond to research their pet's illnesses. I appreciate when a pet parent has done some reading on a disease or diagnosis, provided of course that they read an article from a credible source. Chances are if you are reading this, you do a great job educating yourself on your pet's health.
Involved: Many pet parents do truly love their pets, but aren't interested in actually learning about their pet's health. There is nothing wrong with this, but I find pet parents with insurance tend to want to learn. I love veterinary medicine and absolutely love sharing my knowledge. Showing someone a worm egg under a microscope or explaining kidney function on a white board in the back of our hospital is very rewarding and refreshing to me.