Veterinarians' Stories About Food Recalls
After the recall announcement, the main concern was for individual animals.Worried pet owners flocked to their veterinarians. The weekend of March 17-18, Angell Animal Medical Center in Boston treated some 30 patients whose owners feared the tainted food had sickened their pets.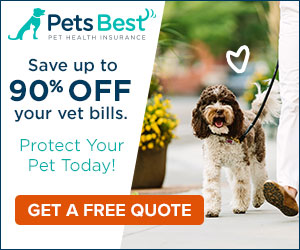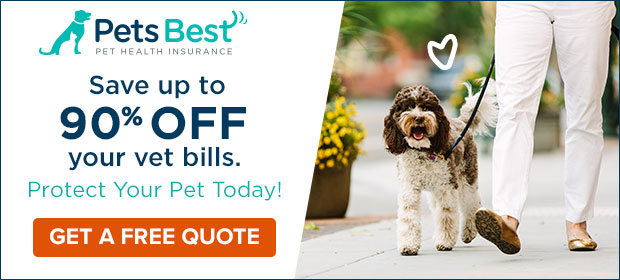 "We found the majority of them to be OK after doing simple blood and urine tests. Their troubles were illnesses other than kidney failure," spokesman Brian Adams said.
Two dogs were treated at the center for kidney problems, however, and later released. Adams couldn't say whether the pet food was responsible for the illnesses.
Similar cases were reported around the country. Dr. Robert L. Santos believes the death of at least one of his patients may be linked to tainted pet food. On March 12, a 7-year-old Pomeranian was brought to the Monte Vista Small Animal Hospital in California. The dog was lethargic, shaking, and vomiting blood. Blood tests revealed that the animal's creatinine concentrations were "off the charts." Bladder stones were also discovered.
"It just looked like a poisoning," Dr. Santos recalled. The diagnosis didn't make sense because the dog spent most of its time indoors, and the owner insisted that her pet had not been exposed to any toxins. The dog suddenly died in its owner's arms, Dr. Santos said.After news of the pet food recall broke, the owner told Dr. Santos that she had been feeding her Pomeranian one of the foods.
Dr. William Hope of Hope Veterinary Clinic in West Newton, Pa., said the deaths of five of his patients of renal failure may be attributable to the food. Dr. Hope has been advising owners that pets with signs of kidney failure should be seen immediately by a veterinarian. He also suggests testing the animal for early renal disease.
"I'm telling them to do that so, if for nothing else, they can sleep better at night," Dr. Hope said.
AVMA, Veterinary Community Reach-out for Food Recall
As practitioners tried to help clients and patients, the AVMA and other veterinary groups tried to help members and pet owners.
The AVMA Communications Division received an e-mail late Friday evening, March 16, alerting staff to the pending recall. Within 15 minutes, the validity of the content was verified and the notice was forwarded to every state VMA executive director, urging them to distribute it to their membership.
J.B. Hancock, director of the Communications Division, said, "By noon Saturday, the AVMA Web site had begun posting every verifiable fact we knew about the recall. As events progressed, the AVMA became the pre-eminent resource for the media, public, and veterinarians for credible, noninflammatory information, with over 100,000 total page views of our pet food recall pages on Friday, March 23."
One gauge of the magnitude of consumers' concern over the pet food contamination was the Menu Foods Web site. According to Dr. Althea Jones, the AVMA online managing editor, "During the period of highest activity, Menu Foods registered an incredible 3,100 pages being requested per second on its Web site. Those numbers are in the same range as Yahoo.com."
For the first time ever, the Association sent an all-members e-mail March 23 alerting colleagues that the AVMA Web site was being constantly updated with information regarding treatment, reporting procedures, and updates from Menu Foods and the FDA.
Hancock said that throughout the recall, the AVMA has worked closely with allied organizations and specialty groups, the pet food industry, and government agencies to gather information that impacts AVMA members. The Communications Division has responded to media requests from all over the country, including CBS Evening News, CBS Morning News, Fox Cable News, Newsweek, USA Today, Reuters, Associated Press, Business Week, Forbes, MSNBC, Canadian Broadcasting Company, ABC News, and the Chicago Tribune.
"Our leadership have made themselves available on a moment's notice to respond to interview requests," Hancock said. "I'm inordinately proud of everyone, from leadership to volunteers to staff, who have been on call 24 hours a day, including weekends, to bring fact-based information to our members and the pet-owning public."
Commenting on the AVMA's first all-members e-mail alert, AVMA Executive Vice President Bruce W. Little said, "I'm pleased with the overall results of this first-ever attempt to reach out to all of our members simultaneously. The Association had valuable and timely information on the pet food recall that we felt was of great importance.
"But this experience also underscores the necessity of members keeping their contact information up-to-date. Keep in mind that we have only 54 percent of e-mail addresses for our members, and of those, 20 percent were returned to us as 'undeliverable.' Should we need to alert our members in the case of a national disaster or other emergency, those figures would be unacceptable."
Among the resources posted on the AVMA Web site are guidance for veterinarians from the American College of Veterinary Internal Medicine and from The Animal Medical Center of New York. The ACVIM provided information on treating animals that ingested the recalled food.
The AMC offered guidance based on its staff's diagnosis of food-related acute renal failure in eight cats and four dogs. Each of those patients had at least one clinical sign of acute renal failure: 75 percent, anorexia; 50 percent, polyuria and polydipsia; 50 percent, vomiting; and 50 percent, lethargy.