Humping is one of those habits that can put any owner's nerves on edge. Most view this activity as a sexual act, but in all actuality, it can be used as a show of power and rank, or more. Dogs from puppies to adults often use humping as a way to assert their authority over others; be it other dogs, other animals, humans, or objects; if the urge strikes, their hips will hump.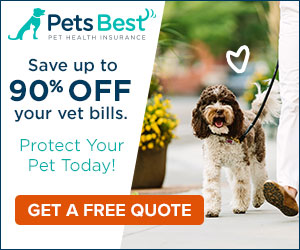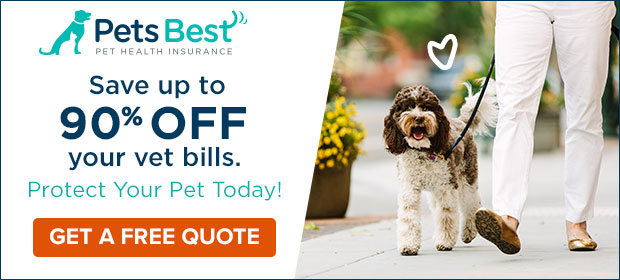 Research has found that unneutered, also known as intact, males are the most likely to hump things, but that is not to say that neutered males and females don't partake of this habit; because they can as well. An intact dog having the presence of sex hormones isn't always the cause of this troublesome habit. Even after your puppy has been neutered or spayed, it may continue to hump for a few months after the surgery. In fact, some pets can develop this habit and then continue to hump for years. For some, it can become a chronic habit that becomes harder to curb each year that it's left to continue.
Why Dogs Hump
Let's get technical.
Why is it that some puppies hump when they're young, while some adolescents start after they've been fixed, and then some adult dogs begin humping later in life? Why do puppies, adolescent, or adult dogs hump at all? The most obvious answer is for sexual reasons. Intact male dogs may hump for reasons that are similar to that of masturbation. Some dogs can even achieve orgasm while humping. No one said that this article was going to be glamorous.
Some speculate that dogs who hump after they have been neutered are performing the behavior in a bid to recreate the pleasure that the behavior use to bring them; aka sexual release. This can be discouraging because some turn towards neutering as a cure for humping in adolescents. But it can take time for dogs to figure out certain things won't be the same after their surgery. In some households where there are both intact male and female dogs who undergo neutering, the pair can continue to hump after their respective surgeries. This suggests that when permitted, the memory of past sexual acts can leave a life-long lasting impression. This is why so many vets recommend having your pet neutered at the first appropriate opportunity.
There are other motivations that can prompt pets to start humping. Dominance, for example, is one of these reasons. It doesn't mean that all dominant dogs hump, but humping is a way for both dominant and nondominant dogs to exert control over other animals. Veterinary experts hypothesize that some nondominant pups with dreams of being the alpha can achieve an intrinsic reward from humping. Meaning that it feels natural for them to get this high from asserting their dominance.
Another compelling factor is serotonin. Serotonin is released in a dog's brain when it humps; this chemical is largely responsible for regulating mood, behavior, sexual desire, and social behavior. If your pup is feeling stifled, he may start humping as a way to balance himself out. This can be common in pets who don't exercise enough or who have limited social interaction. Obviously, that is not to say that all pets who hump are not receiving enough exercise or stimulus.
Old-school conventional thinking would have you believe that only male dogs hump things, but this simply isn't true. Sexual behavior and impulses are not distinctly male or female. While the habit may be more common in males than in females, it can definitely be exhibited by both sexes. Females can also use this habit as a way of asserting their dominance. Intact females have a higher level of testosterone in their bloodstream than that of their spayed counterparts, making these dogs more likely to perform sexual behaviors.
How to Stop Your Dog From Humping
Whether your dog is an adolescent or an adult, male or female, there are steps you can take to stop their humping habit. The most common way of stopping humping is to have your dog neutered or spayed. Typically, puppies will be neutered around six months of age. If you have questions or wish to move the date backwards or forwards, your vet will be able to help you determine when it's the right time for your pet to undergo this procedure. But neutering and spaying doesn't always solve the problem, and as stated above, it can take a dog a while to discover that the act isn't the same after their surgery.