Dealing with Canine Barking
Dogs bark for a variety of reasons, some good, some not so good. Sometimes barking is a welcoming signal, other times not. Sometimes dogs bark briefly, and other times they just won't quit. And therein lies a problem.
By nature, some breeds tend to bark more than others. Beagles and Shetland sheepdogs, for instance, tend to be very vocal. Greyhounds and basenjis, by contrast, rarely bark.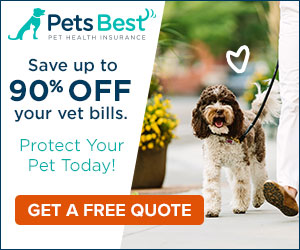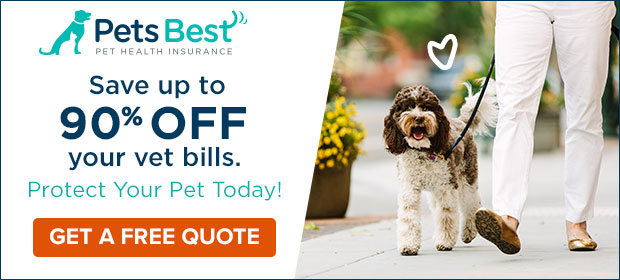 Barking is a form of communication. When people or other dogs are around, barking can be a statement intended specifically for them. When a sound is used as a means of communication from one creature to another, the rudiments of language exist. Language after all is just a complicated arrangement of verbal/vocal cues. We can communicate with dogs by means of our language, but we are often rather poor at understanding their requests. Phrases such as "come here," "leave it," "stop it," inform the trained dog what must be done, but their barking often leaves us stymied.
Why Do Dogs Bark?
Barking serves different purposes. Sometimes it is used to repel and sometimes to attract. Some barking tones indicate, "stay away," whereas others (particularly in the appropriate context) can be interpreted to mean, "I'm over here, where the heck are you?" Even the most inexperienced of dog watchers will notice that dogs have a variety of different types of barking ranging from the muted "woof" of appreciation or alarm to loud angry series of barks indicating aggression.
Barking often serves as an alarm call. Many owners appreciate such alarm barking and some domestic dog breeds have been selected for an enhanced warning system of this nature. When the barking produces the desired result, the "language" is reinforced and perpetuated. But not all of this "language" is wanted or appreciated by friends or family (let alone the neighbors). The key to dealing with barking is to be able to turn it off.
When Barking Is a Problem
In order to deal with a barking problem, you first need to know why your dog is barking.
Barking To Get Attention
Most people get a little irritated when the family dog barks and gets whatever he wants. These dogs are pushy individuals who insist on getting their own way, demanding attention and the limelight. This is the kind of dog that will not allow you to sit peacefully and relax. Instead, he will bark in your face demanding to have a ball thrown, to be allowed on someone's lap, to be given food from the table, etc.
So what allows a dog to become like this? In a word, conditioning. Although we sometimes don't realize it, we are training our dogs all the time through our actions. No dog will persist in a strategy that doesn't work, whether that strategy is barking, whining, or crying. Whatever produces the goods is what is reinforced. A dog that barks to get attention will have been trained to do so by random intermittent reinforcement for barking. Barking for attention, if ignored, will intensify before it dissipates, because the dog will try even harder, at first, to make his point. Here are some suggestions on how to deal with an attention-seeking barker.
Attention withdrawal. Ignore the "bad" behavior and only respond with attention when the dog is quiet. You should not make direct eye contact with the dog, speak to him, or touch him, when he is barking. To the attention-seeking dog, any attention is better than no attention – even if it's in the form of scolding.
Bridging stimulus. If the attention withdrawal becomes tedious, a bridging stimulus can be employed to hasten progress. A bridging stimulus is a neutral sound, such as a duck call, or even a click, that is made as soon as the dog begins a tirade. It signals that you're about to withhold attention. This strategy can produce a speedier resolution of attention-seeking barking than simply ignoring the dog's barking because it focuses the dog's attention on the consequences of its actions.
Punishment. Audible punishment can be a deterrent. This can be done by issuing a command, such as "No Bark!" and punishing the dog by shaking a "shake can" (a can with a stone inside of it) or by blasting an air horn/fog horn if he does not respond to the command immediately. The technique sometimes works, but audible punishments are only really effective for more sensitive types of dog.
Counterconditioning. Counterconditioning involves training the dog to do something that is incompatible with his previously conditioned behavior, in this case barking. For example, you can train your dog to go to his bed, where he will receive praise from you and perhaps a long-lasting food treat, whenever the stimulus that previously caused barking occurs, such as mealtime or talking with someone on the telephone. The new behavior (eating and lying quietly) replaces and is incompatible with barking for attention.

Separation Anxiety Barking
Then there's barking caused by separation anxiety, which often takes place as you prepare to leave or when you're not around. There are two types of separation anxiety barking:
The acute, hysterical type of barking that occurs within minutes of the owner's departure, representing panic – a cry for help.
The more chronic variety of more monotonous barking expressed by dogs that have all but given up on their ability to do anything about their predicament.

The two types of barking have similar causation yet sound different and represent different stages of the same condition. The acute variety a distress barking takes the form of intermittent bouts of "expectant" barking, perhaps interspersed with bursts of whining, designed to attract the attention of the owner (or, in some cases, anyone) to the dog's miserable plight. The treatment for this problem is the same as the treatment of separation anxiety because separation distress is at the root of the problem. Too many owners fail to recognize their dog's suffering when irate neighbors complain of being disturbed by the dog's incessant barking. Instead of viewing the problem as a problem for their dog, they only see it as a problem for them. Punishment of such behavior is an all-too-frequent and misguided solution. Physical punishment at any time, especially after the fact, is not only pointless but is counter-productive and inhumane.

More chronic "stereotypic" barking, with its monotone and seemingly mindless motivation, also derives from separation anxiety. It occurs once the purpose of the dog's barking has altered to become a simple release for anxious energy – a displacement behavior. Stereotypic barking indicates that a dog has been left alone for extended periods for years and has all but lost faith in its ability to summon anyone's attention to its plight. In this respect, chronic displacement barking is a barometer of long-term suffering. The humane solution for these dogs is to give them their due by making arrangements to prevent them from having to experience such isolation and futility in the future. Training them not to bark misses the point and will often not work, anyway. Punishment is inhumane. For such characters, much more fundamental issues have to be addressed to bring about resolution of the problem in hand.
Territorial Barking