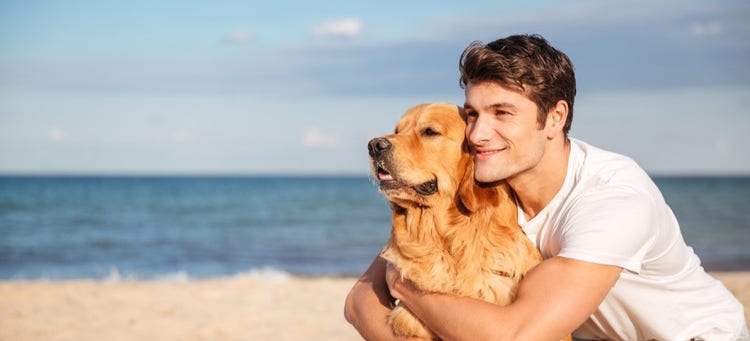 9 Ways to Celebrate National Dog Day
National Dog Day is a celebration that goes beyond spoiling our furry family members. It's a day to acknowledge the love, boundless happiness, and constant companionship that dogs bring into our lives.
Created by animal enthusiast Colleen Paige in 2004, this special holiday is observed annually on August 26th. It serves as a poignant reminder to foster "love and kindness through ownership and adoption, regardless of breed."
Whether you're a seasoned pet parent or contemplating bringing a new pup into your home, National Dog Day is the perfect occasion to show gratitude for our canine companions. So, how can you make this occasion truly remarkable? Keep reading for 9 unique and offbeat ways to commemorate National Dog Day with your pup.
1. Go on a Dog Adventure
Why not embark on an exhilarating adventure that resonates with your dog's natural curiosity and zest for life? Whether it's a camping trip in the untamed wilderness or a leisurely exploration of a local park, carefully plan an outing that suits your dog's personality.
Make sure to bring a pet first aid kit if you're venturing into the wild, and don't forget to pack plenty of food and water. Your pup will delight in the novel scents, sights, and experiences, and you'll both make great memories along the way.
2. Volunteer at a Local Shelter
Graciously give back to the canine community by volunteering at a local dog shelter. Spend the day walking, feeding, or playing with dogs eagerly awaiting their forever homes. Your time, love, and attention can really make a difference for these deserving pups.
Volunteering also serves to raise awareness about the importance of adoption and provides a fulfilling and enriching experience for dog lovers. It's a chance to connect with other like-minded individuals and make a real impact on the lives of dogs in need.
3. Serve as a Foster Parent for a Dog in Need
Open your heart and home to a dog in need by serving as a foster parent. By providing them with a bed, nourishing meals, and personalized attention you significantly increase their chances of finding a permanent home.
Fostering is a rewarding and often transformative way to provide a dog with a much-needed second chance. Plus, you'll enjoy the love and gratitude of a super-grateful pup for a while. It's a win-win situation that enriches both human and canine lives.
4. Spoil Your Dog with Special Gifts
One way to show your dog some love is with special, handpicked gifts. Whether it's a plush, luxury dog bed or a new chew toy crafted from the finest dog-proof materials, spoil your pooch with something they'll adore.
For older dogs, consider gifting non-toy goodies that add comfort and joy to their lives. A heated pet bed for winter nights, or a special cooling mat to beat the summer heat can make all the difference. These thoughtful gifts reflect your deep appreciation and understanding of your dog's unique preferences and needs.
5. Start a Dog Book Club
For all the book lovers out there, why not gather fellow pet parents and start a dog-themed book club? From insightful training guides to heartwarming tales of canine heroism, explore the multifaceted world of dogs through literature.
Share insights, experiences, and perhaps even read aloud to your furry friends. A dog book club fosters community, encourages thoughtful discussions about canine care, and offers a novel way to engage with other pet enthusiasts.
6. Host a Dog Film Festival
Curate a collection of dog-related movies and documentaries and host a viewing party for friends and their dogs to enjoy a night of canine cinema. Just don't forget the gourmet popcorn (and dog-friendly treats)!
A dog film festival is a fun and unconventional way to celebrate the cultural impact of dogs and enjoy a shared experience with other dog lovers. It's a night of entertainment that will leave tails wagging and hearts warmed.
7. Organize a Dog Fashion Show
Showcase your dog's style by organizing a dog fashion show. Invite pet parents to dress up their dogs in creative, unique, and amusing costumes for a fun-filled afternoon.
A fashion show brings together dog lovers and their pets in a festive atmosphere and adds a touch of glamor and creativity to the celebration. It's a fabulous opportunity for dogs to shine and for humans to applaud their special charm.
8. Write a Letter to Your Dog
Pen a heartfelt, eloquent letter to your four-legged friend, expressing your love, gratitude, and cherished memories. Share it with other pet parents on social media or keep it as a treasured keepsake.
This personal, soul-stirring gesture deepens your emotional connection and serves as a lasting tribute to your bond. It's a timeless expression of love that beautifully captures your special relationship.
9. Paint a Portrait of Your Dog
Capture your dog's essence through the artistic medium of painting. Attend a pet painting class or create a masterpiece at home, using vibrant colors and bold strokes.
Painting a portrait is a creative and therapeutic way to celebrate the beauty and individuality of your dog. It's more than just a picture – it's a lasting memory, a tribute to a friend, and a piece of art that will adorn your home.
Making Every Day a Dog Day
With these unique, thoughtful, and sometimes unconventional ways to celebrate, you can make National Dog Day truly special for your canine companion. From adventurous outings to artistic expressions, there's something for every dog and dog lover.
But why limit the celebration to just one day? Let's strive to make every day a "dog day" by continuing to honor the spirit of National Dog Day in our daily lives. All it takes is a little creativity and a lot of love.