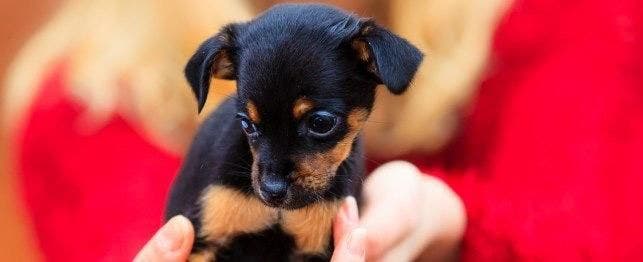 A Day in the Life of Animal Shelter Volunteers
Standing on the threshold of the dog cage, 8-year-old Mike Tomlin eyed the black Labrador retriever with some uncertainty. He had arrived, with his parents, to find a canine companion at the Marti Huizenga Animal Shelter in Fort Lauderdale, FL. But he never owned a dog before, and he didn't know how to approach him. Luckily there were several excellent animal shelter volunteers there to help.
For his part, the lab was also cautious. A lot of people had passed his cage that Saturday. Some petted him; others ignored him. But no one chose him. By the afternoon, he was tired and had been disappointed too many times.
Shelter volunteer Lenny Nourick watched all this. With the practiced movement of a shelter veteran, he guided Mike into the cage and slipped a dog biscuit into his hand. "I always keep a few in my pocket," Nourick confided, "to help people break the ice."
The tactic worked. Within a few minutes, Mike and the lab looked like they had been friends all their lives. When they left the shelter together, it appeared they would be inseparable.
For Nourick, it's the most worthwhile part of his job as a volunteer shelter guide. "My job is to make it easy for people to adopt," he explained, "and to make sure it's a right fit."
The Importance of Animal Shelter Volunteers
Humane societies around the world depend on animal shelter volunteers like Nourick, who comes in each weekend for 4 to 6 hours. Nourick's job is to find out what sort of pet a person is looking for — he carries a sheet with the location of all the different breeds — and the temperament. Because he and other animal shelter volunteers work with the animals daily, they know what type of family is suited to each pet. Nourick, a volunteer for almost 5 years, is vitally interested in making the right fit because he nor any other volunteer wants to see an animal returned. "That ticks me off to no end," he said.
Becoming a shelter volunteer is not for the faint-of-heart. Taking care of hundreds of dogs and cats is possibly one of the easier aspects of the job, Nourick said. The hardest part is the knowledge that many animals will have to be put down after a certain amount of time, or if they pose a threat to other animals or people. "I find it very distressing. It's not a rosy world out there."
But for many animal shelter volunteers, it is impossible not to help out. Connie Siegel has been a volunteer at the shelter for two years and enjoys it more every day. She said that her first overwhelming desire was to "rescue them all," which is the most common feeling rookie volunteers go through.
That's why shelters normally don't allow volunteers to adopt any animal for the first 6 months; without that rule, the temptation to fill one's home with otherwise hard-luck pets would be just too great. There's always that one special kitten or puppy.
"Everyone goes through those emotions," she said. "But you can't take them all."
Instead, animal shelter volunteers rejoice over singular victories, like the best friend Mike Tomlin found. Sometimes the victories are doubly sweet," Siegel explained.
"We had a cat and dog that lived together here," she recalled. "They were inseparable. The cat was older, about 5 years, and she 'adopted' the chow. Someone adopted both of them. We all cheered."
What Animal Shelter Volunteers Do
Animal shelter volunteers perform a plethora of services. They help feed the animals, clean the cages and, of course, help people find lifetime companions. Volunteers also help transport animals between shelters and clinics to perform veterinary services. Some volunteers help educate children in the importance of responsible pet ownership. A few volunteers will "foster" animals that need special care and cannot be housed with the general pet population.
Shelters are very flexible in the hours. Every extra hour donated is helpful, but many volunteers have a tough time staying away. Siegel said she's scheduled every other month for about 5 hours over a weekend to fit with her job as a flight attendant. But she usually spends 16 hours every weekend at the shelter. "People think I'm nuts, but I love it here," she said.
People become animal shelter volunteers for different reasons. Nourick said he and his wife lost their dog of many years, and the shelter offered a course in pet bereavement. After the course, he stayed on as a volunteer. Siegel said she has always desired to be a volunteer, and had helped in an aviary for about a year. She persuaded her boyfriend that she wouldn't bring home a slew of cats. She kept her promise – mostly. "I have four cats."
Volunteering is a good way to encourage a lifetime of community service. Shelters accept volunteers at different ages, but usually, a person must be at least 14 or 15. Teenagers can also earn community service credits by volunteering at shelters. Finally, volunteering at a shelter is an excellent family activity. Each member learns the importance of kindness, responsibility and how even one person can make a difference.