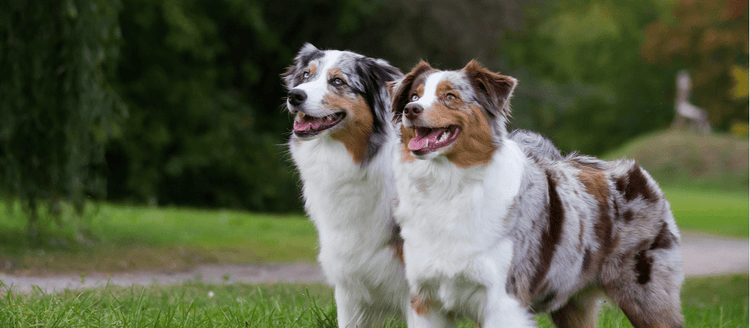 55 Names for Your Australian Shepherd
Despite their name, the Australian Shepherd has its origins in the United States. The modern "Aussie" came about when farmers crossed the Pyrenean Shepherd with several other herding breeds. They've been a trusty companion to cowboys and a beloved family pet ever since. Today, they not only herd sheep and cattle, but work as guide, search and rescue, and narcotics dogs.
Bringing home an Australian Shepherd? Before you've selected a vet or introduced your pup to friends and family, you'll need to pick out a name. Check out these suggestions from the team at PetPlace.
Top 35 Names for Australian Shepherds
Ace
Angus
Aussie
Bandit
Banjo
Brisbane
Boomerang
Cash
Croc
Crowe
Darwin
Eureka
Flynn
Foster
Jack
Kiwi
Luna
Maverick
Meadow
Melbourne
Muriel
Ned
Outback
Oz
Ranger
River
Russell
Squizzy
Tamworth
Toni
Tumbleweed
Vegemite
Wagga
Watkin
Wattle
10 Names for Male Australian Shepherds
Bailey
Bendigo
Boomer
Dingo
Dundee
Hobart
Jack
Mackay
Scout
Taz
10 Names for Female Australian Shepherds
Adelaide
Bella
Gymbie
Kanga
Matilda
Opal
Roo
Sheila
Sydney
Victoria
Australian Shepherd: Breed Guide
Selecting a name is just the first step in caring for your new Australian Shepherd. Check out our comprehensive breed guide for more information on keeping your "Aussie" happy and healthy.