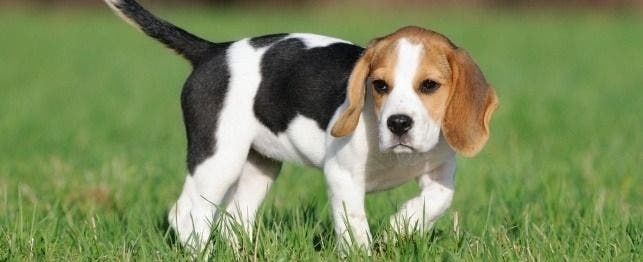 Beagle Dog Names: Cool Names for Beagle Breed Dogs
Are you looking for that perfect dog name that just fits your Beagle? Naming a dog can be difficult.
We have gotten several emails from wonderful and dedicated Beagle owners over the years asking for their own article on Beagle name suggestions! Here are some suggestions from us and them!
We hope this list of Beagle names gives you an idea on naming your pup.
Beagle Dog Name Ideas
Ally McBeagle
Archie
Argos – the name of Odysseus' dog from Homer's *The Odyssey*
Arthur
Augie
Bagel
Bailey
Barkley
Barney
Baxter
Baylee
Beagle Willameena – She was originally named Willow but my father in law suggested that she looked like a German matron and called her Frau Willameena. It fits
Bea
Bea-Bea
Beasley
Beau
Beetle
Bob
Bobo
Bodacious
Bongo
Boogle
Boots
Boy
Briar
Brimley
Bubu
Buckley
Bud
Buddy
Bubba
Bugles
Buick
Cash
Chester
Chiclet
Chuck
Chucky
Cookie
Cooper
Courage- after the popular cartoon Courage the cowardly dog
Daisy
Daisy Mae
Beatrice
Punchinello – which means clown or joker in Italian.
Deuce Beaglow.
Dillion
Dixie
Dude
Eddie
Ellie
Ernie
Elvis ( because "he aint nothin but a hound dog")
Ema
Fleeba
Foster
Freckles
Fred
Garlic, Blueberry and Pumpkernickel (suggested by a user that loved bagels and now begals)
George
Gidget
Gollum
Gus
Halla (unexpected gift in Afrikaans)
Hank
Hannah
Harley (Harley Davidson motorcycles)
Henry
Herbie
Homer
Hoosier
Hoover ( after the vacuum, there is never a crumb left on our floors )
Hunter
Huntley
Ike
Joaquin, or Joaquinie Weenie
John, Paul, George and Ringo: after the "Beatles"
Killer
Legal beagle
Lucy
Major
Mikie
Mischief
Morita
Mudpie
Nikki
Nubee
Oliver
Peaches
Regal the Beagle
Little Bear (an American Beagle) looked exactly like a bear cub at 6 weeks
Scooter (an English Beagle) found us later in his lifeLil'
Lola Cheerio
Travis
Maxy
Peetie
Porkchop
Priscilla
Radar
Rebel – He is very rebellious in nature, plus we live in the South, home of the Rebels during the Civil War
Rocky
Roscoe Poochini Evenson
Rudy
Rusty
Sadie
Sammy
Sayde
Scout – after the book To Kill a Mocking Bird
Sherman
Shiloh
Sidney
Sir Bartholomew Howls a lot" a.k.a. BART
Skip
Snickerdoodle
Jubilee
Snoop
Snoopy
Sophie
Spanky
Spencer
Tanner
Tess
Tippy (because of the white tipped tail!)
Toby
Tracker
Vega (after the star that is one of the bright stars in the summer sky!)
Waldo
Wally
Walter
Wendy
Winnie
Woody
Wrigley