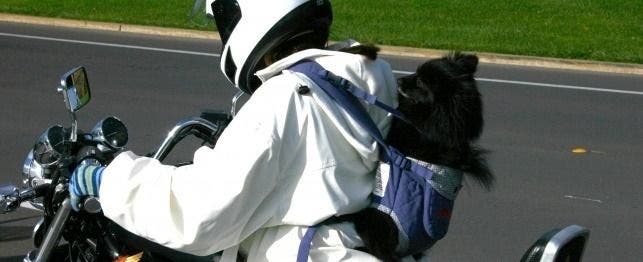 Biker Dog Names: Cool Names for Bikers Dogs
We have gotten several emails from wonderful and dedicated motorcycle lovers with dogs that wanted their own article on biker dog names. Here are some suggestions from them!
We hope this list of biker dog names gives you an idea on naming your dog or puppy.
Biker Dog Name Ideas
Anarchy
Angel
Ape
Axel
Boss
Boss Hogs
Boz
Bullet
Chaps
Chopper
Crank
Cruiser
Davidson (or Davie)
Daytona
Devil Boy
Dragon
Fat boy
Glider
Gluide
Harley
Harry (for Heritage)
HD
Hoggy
Honda
Indian
Jax (from charracter on Sons of Anarchy)
Jenna (Jax Mom on Sons of Anarchy)
Juice
Mertile
Outlaw
Patch
Rally
Rider
Road Kill
Rocket
Side Car
Slick
Softy (for softtail)
Speedy
Sturgis
Trailer
Turbo
Victory
Wheely
Willie (for Willie B.)