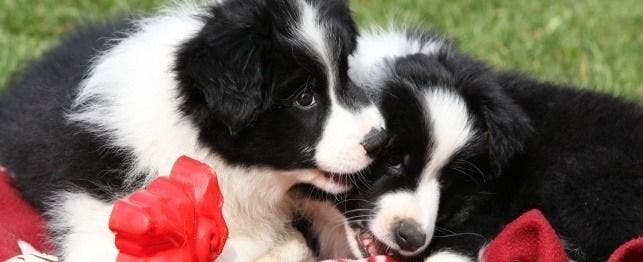 Border Collie Dog Names: Cool Names for Border Collie Breed Dogs
Are you looking for that perfect dog name that just fits your Border Collie? Naming a dog can be difficult, but we've got some suggestions to help. Check out these submissions from the PetPlace.com staff and readers.
Angus
Arthur
Gonzolus (for speedy gonzolus)
Einstein (they are so smart!)
Jack – for Jack Nicholson
Lurtz – after the man who played the head Orc in Fellowship of the Rings).
Zippy
Border Collie Breed Guide
Want to learn more about caring for your new Border Collie? Check out our guide to the breed.