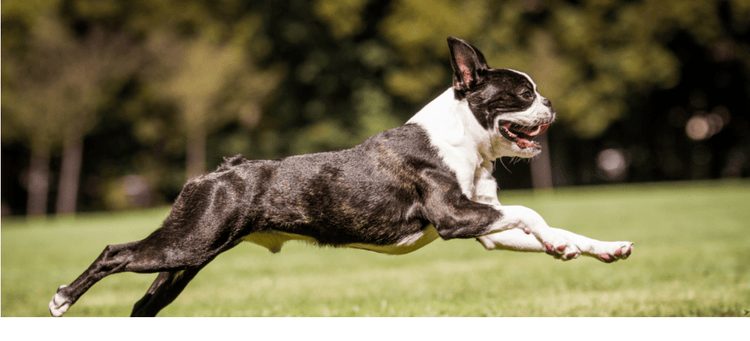 50 Names for Your Boston Terrier
Judge, America's first Boston Terrier, reached the nation's shores in 1870. Arriving from Liverpool, the dog looked much more like an English Bulldog than the energetic, tuxedo-colored breed we know today. More than a century and several generations of breeding later, the Boston Terrier is a perennial favorite among America's dog lovers and a sprightly addition to any home.
Need a name for your new Boston Terrier? Scroll on for 50 suggestions from the PetPlace team.
25 Names for Your Boston Terrier
Affleck
Bean
Brady
Bruin
Celtic
Chowder
Cliff
Crimson
Damon
Dunkin
Gent
Homer
Norm
Patrick
Patriot
Pilgrim
Quincy
Revere
Sox
Southie
Tufts
Tuxedo
Wally
Washington
Winthrop
10 Names for a Male Boston Terrier
Charles
Judge
Marty
Pat
Pierce
Red
Sam
Tom
Tux
Yaz
10 Names for a Female Boston Terrier
Abbie
Beanie
Cheers
Domino
Emerald
Ireland
Kennedy
Kerry
Lesley
Liberty
5 Names for a Large Boston Terrier
Fenway
Gronk
Marky Mark
Papi
Slugger
A Guide to the Boston Terrier
Picking out a name is just the first step in caring for a new Boston Terrier, check out our comprehensive breed guide to learn more about providing everything your new puppy needs.