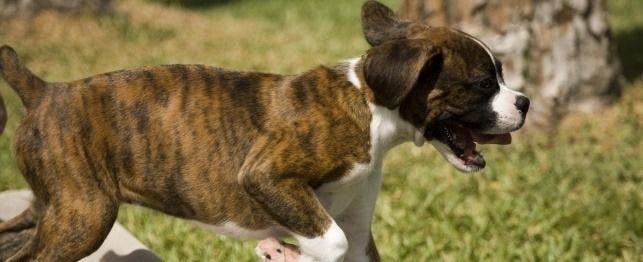 Boxer Dog Names: Cool Names for Boxer Breed Dogs
Are you looking for that perfect dog name that just fits your Boxer? Naming a dog can be difficult.
We have gotten several emails from wonderful and dedicated Boxer owners over the years asking for their own article on Boxer names suggestions! Here are some suggestions from them!
We hope this list of Boxer names gives you an idea on naming your pup. Do you have a good Boxer name suggestion? Email us your dog name ideas and we will try to add them to our Boxer name list!
      Ace
      Ali
      Addison (Addy)
      Bella (for beautiful)
      Bodacious
      Bosco
      Boxy
      Bronx-a-million
      Brutus
      Cag
      Champ
      Cassius for Cassius Clay
      Cujo
      Dallas Chunkybutt
      Django
      Devo – for devotion
      ESPN sport
      Harley
      Finnegan
      Foxy
      Gator
      Ginger
      Ginky
      Gingersnap
      Hoss D. Boss
      Loyal (for these loving devoted dogs)
      Makita Banana
      Mavic – Short for MAGNUM VICARIOUS
      Majestic – for the majestic way they poise themselves
      Milly – for Million Dollar Baby
      Molly
      Sugar Ray". Wanted to name Him after a famous boxer and Boxers are so sweet natured I thought "Sugar Ray "was the best!. In time he will answer to "Ray" or "Sugar" or "Sugar Ray"
      Shiloh
      Shotzy
      STUD
      Rocket (he is fast)
      Tyson
      Rocky (for the Boxer)
      WoodyDo you have a cool dog name? Or better yet, a cool Boxer dog name? Tell us the cool dog name and how you came up with it! [**Email us**](/survey-form.aspx?sid=1 "'Click here for more information. '")!