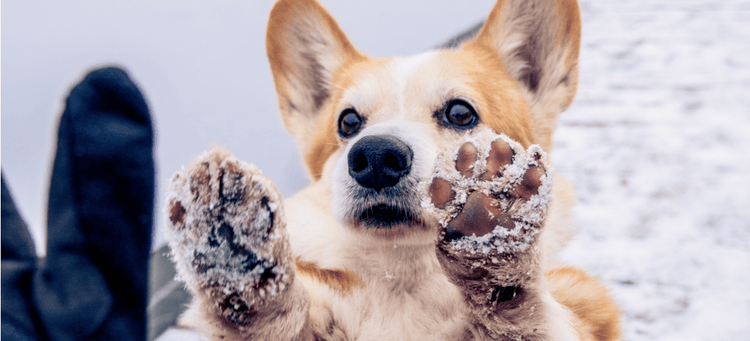 Recipe: Do-It-Yourself Paw Balm
Whether it's snow, ice, and salt in the winter or hot asphalt in the summer, the elements can wreak havoc on a dog's tender paws. Want to keep your dog's paw pads safe in any weather? Check out our recipe for homemade paw balm. It's great for pet parents too! Try it out on chapped lips or cracked elbows to see for yourself.
Do-It-Yourself Paw Balm Ingredients
Here's what you'll need to make paw balm at home, thanks to The Everyday Dog Mom:
4 tablespoons of olive oil
4 tablespoons of coconut oil
4 tablespoons of shea butter
8 teaspoons of beeswax
How to Make Your Own Paw Balm
Combine your ingredients in a pan or over a double boiler.
Stir over low heat until smooth.
Pour the mixture into a mold and allow to solidify.
Administer as necessary to soothe your dog's paw pads or condition them against the elements.
Paw Protection Products
Fresh out of beeswax? Check out our guide to paw-tection products to learn more about boots and balms available online.
Learn More About Protecting Your Pup's Pads