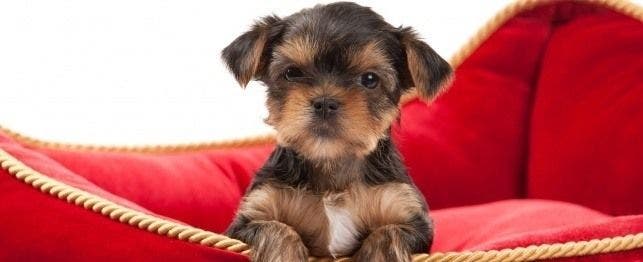 Dog Breeds Good for Apartment Living
Looking for the right pooch to fit an apartment-living lifestyle? You've come to the right place. Canine needs vary between breeds, so for the best dogs good for apartment living, you'll need to find one with traits that ensure the'll be happy in their environment: your home. Dogs that do well in apartments, condos, and flats tend to be lower-energy, small- to medium-sized, enjoy human company, and are less prone to behaviors such as herding. Below, you'll find some examples of breeds that do great in close quarters.
We also have a great general guide on picking the right breed for you. Choose your dog by size, activity level, trainability, shedding amount, and more. Go to The Ultimate Guide to Choosing the Right Dog Breed for your perfect match.
I hope this list of best dog breeds for apartment living is helpful to you.
Dog Breeds Good in Apartments
American Bulldog
American Staffordshire Terriers
Basenji
Bichon Frise
Border Terriers
Bullmastiffs
Cane Corso
Chinese Crested
Havanese
Italian Greyhounds
Lhasa Apsos
Maltese
Miniature Poodle
Miniature Schnauzer
Norfolk Terriers
Portuguese Water Dog
Rat Terrier
Scottish Terriers
Shih Tzu
Silky Terrier
Soft Coated Wheaten Terriers
Staffordshire Bull Terriers
Toy Fox Terrier
Toy Poodle
West Highland White Terrier
Yorkshire Terrier
Choosing the right dog can be really difficult. We hope this list helps you pick the best dog breed for your lifestyle. If you didn't see the perfect one for you, check out The Ultimate Guide to Choosing the Right Dog Breed. This guide will help you choose a dog based on size, activity level, trainability, and more.