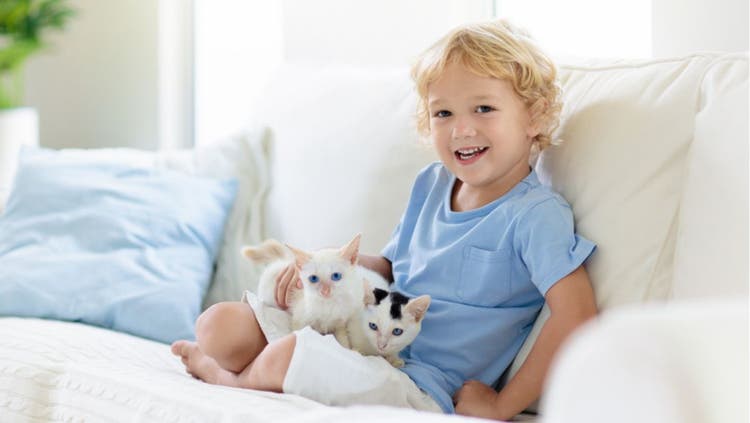 Keep the Allergies Out With These Spring Dog Cleaning Tips
Spring is here, and the inevitable cleaning is well underway in many households nationwide. Part of that is spring dog cleaning — a chance for you to give your furry friend a refreshing makeover as well as an opportunity to clear out a winter's worth of dander, shed fur, and other unwanted things your pet may have dragged in or dropped off in your home over the colder months.
Here are a few tips to get your home and pup ready for the warmer season ahead.
Help Your Dog Out with Keeping Her Coat Clean
First on our list of spring dog cleaning tips is a good, old-fashioned brushing. And we don't mean the normal 1-2 minute brushing you might give her just to keep her coat neat and tidy. We mean a real brushing. Consider a product that will remove excess hair from her undercoat. This will help prevent shedding and also keep your dog cooler. Remember that certain dog breeds will need to be brushed more frequently than others. Learn more about properly grooming your dog.
Remember to bathe your dog frequently as well. A spring dog bath will not only help keep your dog's coat clean and fresh but will also help to clean the skin further down. This is important, as the winter months can be hard on pets' skin just as it can on humans. Be sure to use a shampoo that won't dry your dog's skin out with each bathing — dry skin will result in more dander and more issues with allergies. Learn more about keeping your dog's coat clean during the spring months.
Medications Can Help with an Allergen-Inducing Spring Dog
Whether you already have a dog or have been considering adding one to your family, it's important to take proper precautions for anyone with an existing allergy to dogs. Certain medications and immunotherapy can help members of your household will help alleviate any allergy symptoms you or your family members may have.
Clean Your Home — and Its Air — Thoroughly
As the weather begins to warm up, your pet will start to shed. Even if you have a breed that doesn't typically shed much, some shedding is expected, so it's important to keep your living space as clean as possible. In addition to your normal routine cleaning, deep cleaning under couches and chairs, appliances, rugs, and tables should be performed to clear any hair or dander that may have accumulated there over the colder months. Also remember to clean your dog's bedding as this can be a significant source of hair accumulation.
Hair removal throughout your home is important, but just as important is ensuring the air inside your home is clean, too. Don't rely on your furnace filter to catch everything, even if you have a higher-end allergen-catching filter. Consider an air purifier to help catch dander, hair, and other pet-related allergens and cycle the air more rapidly. And remember that if you open the windows for fresh air, you're also letting more allergens inside — so an air purifier will be very helpful in catching pet allergens and natural allergens from outside.
A Clean Spring Dog is a Happy Spring Dog
With warmer weather comes more opportunities for outdoor fun and adventure — as well as mud, water, and other grime. As you start to take your dog outdoors for walks and other fun, remember to keep her clean when you return home. Not only will this help keep your home fresh this spring, but it will also keep your pet feeling fresh as well.
While you won't need to give your dog a full bath after just one walk around the neighborhood, if it's sprinkling or if your dog gets into some muddy mischief, consider rinsing her off. The last thing you need is a dirty home and a dirty spring dog scratching herself all over your rugs and furniture.
Remember that spring is also a time when ticks and fleas start to show up, so frequent bathing and protective medications or applications are important to keep her free from disease, insect bites, and irritating itching. Bathe her frequently to remove any unwanted guests, keep up on your treatments and medications, and brush her frequently.
Learn More About Allergies and Dogs