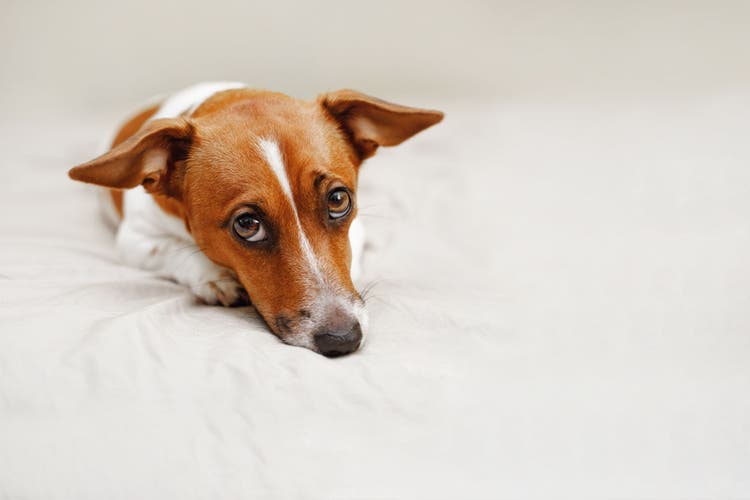 Why People Are Looking for Rehoming for Dogs
Sometimes, through circumstances beyond your control, you may have to think about rehoming your dog. The good news is that there are people out there who are looking for rehoming for dogs.
Many people who are thinking of adding a new dog to their family think that rehoming is definitely the way to go. They would rather find a dog that has been living in a good home. The dog has been well taken care of and it is already trained.
If you're thinking of getting a rehomed dog, just be sure that you know what you're getting into. Find out as much as you can about the dog. Find out why the current owner is rehoming the dog. Ask for the dog's veterinary records. Does the dog have any medical conditions or special needs? Find out if he is good with children or other household pets. Get as much information about the dog as you can before you make up your mind.
Rehoming is different than adoption or rescuing. With rehoming, it is up to you to make sure that the dog has been spayed or neutered, and that all vaccinations are up to date. Always ask the dog owner these questions to make sure the dog is ready for your home.
Rehoming Your Dog
When you have to give up your dog to a new home it's never easy. But you may be forced to give up your pet for reasons beyond your control. You might have financial problems that prevent you from properly caring for your dog. You may be facing foreclosure. You may have found that you have a pet allergy. There can be any number of good reasons that it is no longer possible for you to care for your dog, and your primary objective is to find him a good home.
When searching for a good home for your dog, always start with your inner circle. Speak to family, friends, neighbors and coworkers. One of them may be willing to take your dog and give him a good home. Talk to everyone you know about rehoming your dog. Sometimes word of mouth goes a long way toward finding a new home for your beloved pet.
Speak to your veterinarian. He or she may know of someone who would be willing to take your dog. Speak to the breeder, person or rescue organization you got your dog from – they may be able to help you rehome your dog.
If you have no luck finding a new home for your dog this way, it's time to broaden the search. You just have to make the right connections. Ask your veterinarian to post flyers in the office. Talk to local shelters and see if they can help match your dog to a potential new owner. They may have a bulletin board or a newsletter where you can advertise.
Use your social media to reach out to others. Post your dog's photo or a great video. Tell your dog's story and ask your connections to share the information on their social streams. Look for adoption websites where you can advertise and ask your local shelter if they have a website where you can post your dog's information.
Make flyers and put them up in high traffic areas. Post them at the grocery store, the office, at school, at church, and in veterinary offices.
Good advertising makes it easier to connect with a new potential owner. Always remember to list your contact information. Have a good photo of your dog. Make sure to describe your dog and all of the wonderful things that make him so special. The better you describe your dog the easier it will be for potential new owners to get to know him. Let them know that the dog is spayed or neutered and tell them that your dog's vaccinations are up to date. It is always best to have all vaccinations up to date before trying to rehome your dog.
Rehoming Your Dog to Strangers
If you find that you have to give your dog to someone that you don't really know, you may be worried. The questions just keep going through your mind. Will my dog go to a good home? Will they take care of him? Will he be happy there?
When you are rehoming your dog to someone that you don't know, it's good to take precautions. Ask the right questions before placing the dog. You can ask the potential new owners to fill out an application and you can also ask them to show you their home. Find out if there will be children or other household pets in the home. It's important to make the best possible match for your dog.
A rehoming fee is also a good idea when you are rehoming your dog to someone that you don't know. By asking for a reasonable fee, you are more likely to find a new adoptive parent with the financial resources to take care of your dog. If the prospective new owner is willing to pay a fee, you'll know they're truly interested. Also, giving your dog away for free may mean an uncertain future for them. To learn more about rehoming fees, go to What Is a Rehoming Fee and Why Is It Used?
For more information about rehoming, go to Rehoming – Giving up a Pet – What Are Your Options?