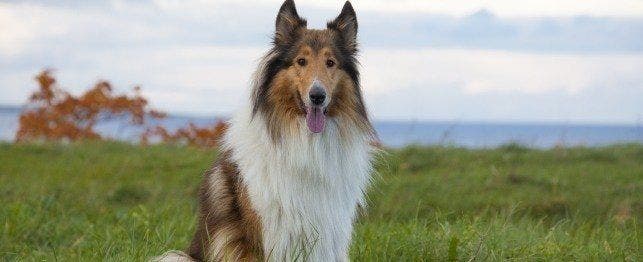 Dog Names Based on the Most Famous TV Dogs
How about a movie star dog name for your dog? Do you have a little movie star pup running around your home? Perhaps they look like another famous hooch. Maybe they perform for you and you're looking for a name that fits their character.
Take a look at some famous dog names to see what fits your famous hound.
List of Movie Star Dog Names
We've compiled a list of famous dogs from movies and television and presented it in alphabetical order.
Astro (The Jetsons)
Balto
Bayard (Tim Burton's Alice in Wonderland)
Beethoven
Benji
Blue (Blue's Clues)
Bolt
Brian Griffin (Family Guy)
Bruiser (Legally Blond)
Bud/Buddy (Airbud)
Buster (Toy Story 2)
Chance (Homeward Bound)
Charlie B. Barkin (All Dogs Go To Heaven)
Clifford (The Big Red Dog)
Comet (Full House)
Copper (Fox and the Hound)
Courage (Courage the Cowardly Dog)
Cujo
Dug (UP)
Duke (The Beverly Hillbillies)
Eddie (from Frasier)
Einstein (Back to the Future)
Flash (The Dukes of Hazard)
Gidget (Taco Bell Dog)
Goofy
Hachi (Hachi, A Dog's tale)
Happy (7th Heaven)
Hooch (Turner and Hooch)
Isis (Downton Abbey)
K-9 (Doctor Who)
Lady (Lady & the Tramp)
Lafayette (The Aristocats)
Lassie
Marley (Marley and Me)
Nana (Peter Pan)
Napoleon (The Aristocats)
Odie (Garfield)
Old Yeller
Otis (Milo and Otis)
Petey (The Little Rascals)
Pluto
Rimshot (The Ernest Movies)
Rin Tin Tin
Rowlf (The Muppets)
Santa's Little Helper (The Simpsons)
Scrappy Doo
Scooby Doo
Shadow (Homeward Bound)
Snoopy
Spike (Rugrats)
Spuds MacKenzie (the Budweiser Dog)
Spunky (Rocko's Modern Life)
Tiger (The Brady Bunch)
Toto (The Wizard of Oz)
Vincent (Lost)
Winn-Dixie
Wishbone
We hope this list of the most famous TV Dogs gives you an idea on naming your pup.
Still looking for the perfect dog name? Check out our Ultimate List of Dog Names. Find names for your dog based on his sex, hair color, coat type, or personality.
Do you have a name suggestion? comment below.
I hope this article helps you find a Famous TV themed name for your special dog!