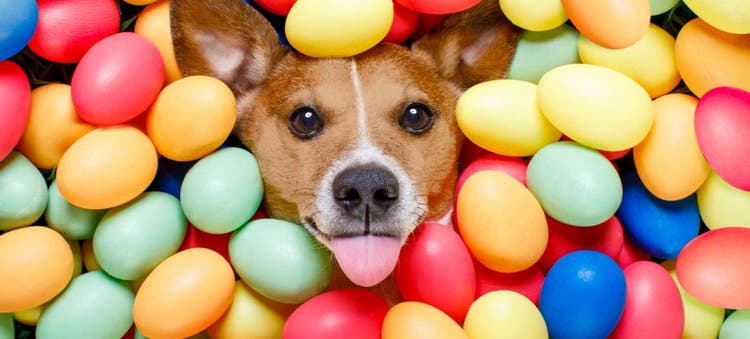 Easter-Inspired Dog Names
Are you getting a new puppy during the Easter season or just love Easter and want a holiday-themed name?
This year we're offering up popular and unique Easter-inspired dog names that are great for your pup or any other pets. These names will make you think spring, the Easter Bunny, and the true spirit of the season.
If you can't find the perfect Easter-inspired dog name on the list below, check out our list of Uncommon Dog Names. You can name your puppy for a season, holiday, or based on their hair color or personality.
List of Easter-Inspired Dog Names
Adna
Agnes
Anastasia (Italian: "one who will be reborn")
Andrew
Angel
Assisi
Basket
Bethany
Blossom
Bunny
Cruz ("Cross" in Spanish)
Daisy
Easter
Egg
Elijah (Hebrew: "lord is my God")
Faith
Flower
Glory
Grace
Haven
Heaven
Honor
Isabelle
James
Jesus
Joanna
John
Johnny
Joseph
Joy
Lily
Lourdes
Lulu (means "rabbit")
Magdalene
Mahlah
Mary
Matthias
Miriam
Noah
Pascual
Pasquale
Peter
Salome
Simon
Sistine
Sistine
Springer
Tazia (short for Anastasia)
Thomas
Tulip
Uma