What is in a dog's name? There are lists of common dog names, but…what do they mean? Are certain dog names associated with certain characteristics and traits?
After interviewing several veterinarians about this hypothesis, it was determined that there are certain characteristics generally associated with different female dog names.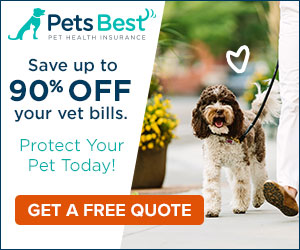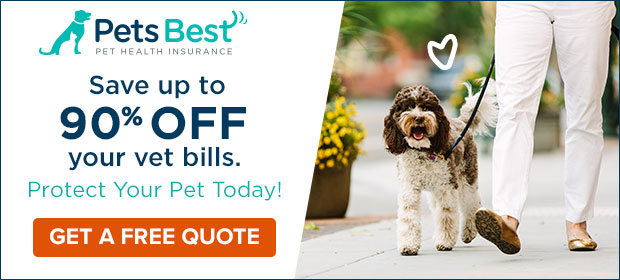 The following are characteristics associated with each name:
The Meaning Behind the Top 30 Female Dog Names
1. BELLA – Dogs named Bella are often small and pretty. They are generally very agile and graceful. Most Bella's are very loyal to their owners and are used to being spoiled. Many Bella's like to be fussed over with grooming, nail painting or being dressed up. Their favorite color is pink! Origin: Italian. The meaning is: Beautiful.
2. LUCY – Lucy is a name often given to spoiled dogs. Lucy's are loved and given lots of attention and time. Most Lucy's are smart dogs and good problem solvers. They are alert and not much gets by them without them knowing about it. Many dogs named Lucy are described as "beautiful". Origin: Latin. The meaning is: Light and learning.
3. BAILEY – Bailey is a unisex name that is often used on both male and female dogs. Female dogs named Bailey are generally sweet and kind. They like quiet times and just to be with their owners. They often have a "sweet tooth" and will have a tendency to beg if given the opportunity. Origin: English. The meaning is: Bailiff.
4. Lola – dogs named Lola are often thoughtful friendly dogs. They often evaluate the situation before just jumping in. They are loveable. Lola is a diminutive of DOLORES. Origin: Spanish and English. Meaning: "sorrows", a name taken from a title of the Virgin Mary: Virgén María de los Dolores, or Our Lady of Sorrows (literally Virgin Mary of the Sorrows).
5. DAISY – Dogs named Daisy are often sweet dogs with loving personalities. They are often low-key dogs with quiet tendencies. They like to play at times but prefer to sleep. Origin: Latin. The meaning is: Days Eye, Flower name – with yellow center and white petals.
6. MOLLY – Molly is a great dog name. Molly's come in a variety of sizes and shapes and are generally gentle and sweet natured. If you look into most dogs named Molly's faces – they actually have "pretty faces". Molly's are generally very trusting. Origin: Hebrew. The meaning is: Virgin Mother of Christ.
7. CHLOE – Dogs named Chloe are often larger breed dogs with very loving and loyal personalities. They aim to please and can be quite "care-free". Origin: Greek. The meaning is: Greek Shoot or fresh young blossom.
8. SOPHIE – Sincere and sweet are two words often used to describe Sophie's. They can be creative and like to play. They are people dogs and prefer your company over the company of other dogs. Origin: Greek. The meaning is: Wisdom.
9. SADIE – Dogs named Sadie are often kind and sweet dogs. Sadie's are often intuitive and have penetrating eyes. When they look at you – you feel as though they know what you are thinking. People that meet dogs named Sadie often say "What a Sweet Dog". Origin: Hebrew. The meaning is: Princess.
10. LILY – Many dogs name lily have a sweet purity. Often named to white dogs – can be for any dog with a pure heart. Origin: English. Meaning: From the name of the flower, a symbol of purity. The word is ultimately derived from Latin lilium.
11. COCO – Dogs named Coco are often brown in color or small breed dogs. They are loving and loyal to their owners. They are often spoiled and have lots of toys. They can be a bit fussy at times. Many dogs named Coco are described as "Elegant". Origin: French. The meaning is: Brash.
12. MAGGIE – Most dogs named Maggie are happy and mild-mannered. They prefer to be with their owners than on their own. They love to be loved and give TONS of love back in return. A lot of dogs named Maggie like to communicate with you either with whines and barks or with their eyes. Origin: Greek. The meaning is: From Margaret; a Pearl.
13. GRACIE – Dogs named Gracie are often graceful, agile and sweet. They can be described as sincere and devoted companions. They are often energetic and like to play. They often have an inner "wild" steak that occasionally comes out. Origin: Latin. The meaning is: Faithful.