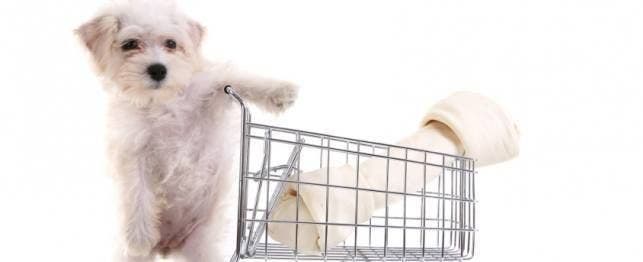 Fun Pet Products for the Dog in Your Life
Is Fido an important member of your family; is he like a child to you? Do you spoil him with lots of playtime, love, and even gifts? Would you do anything to ensure your dog's well-being? The pet industry is working hard to help out dedicated, pet-crazy people like you with products such as these:
Pet-Entertainment Movies
These movies are designed to keep Fido company while you're not home, to keep him occupied when you're busy with other things, or to entertain YOU by watching him watch TV! The videos contain scenes of dogs at play, barking, howling, and making other dog noises. It is all authentic; the sounds and scenes are of real dogs. The videos also include sounds and pictures from wild animals, such as raccoons, birds, squirrels, etc. Canine critics everywhere are applauding with the wag of their tails and the tilt of their heads. Just pop the DVD in for continuous play, and watch your dog smile. These movies are also designed for feline and avian entertainment.
Backpacks
Even a dog should not sit in front of the TV all day long; they require exercise too. Why not take a walk together and let Fido enjoy an extra challenge by allowing him to carry your belongings in his own backpack? Every dog needs a responsibility to help keep him physically and mentally healthy. Backpacks specially designed to comfortably fit a dog's body come in varying sizes with adjustable straps to fit around your dog's body. Things such as water bottles, poop bags, and treats can be easily carried in the backpack's pockets. Start out with light weight, and gradually increase it as your dog adjusts and gains strength. Many owners find that the dogs look forward to their task of carrying the pack, and even hyper dogs may become "all business" when at work.
Strollers
For the small, geriatric or ill dog that can't walk as far as you do on your daily stroll, there is the pet stroller. The stroller is designed to allow your pet the fresh air and scenery he desires. It looks very similar to a child's stroller, and comes in simple to very elaborate designs. Some even have cup holders for the owner's beverage and reflectors or lights for night walks. Equipped with a soft cushion for the dog to ride upon and enclosed by a mesh covering, the stroller will reliably contain your dog and allow him to see and smell his surroundings. These strollers also work great for cats!
Seatbelts / Car Seats
Buckling up isn't just for two-legged passengers; canine safety is important too. You can purchase a seatbelt or car seat made especially for Fido. The seatbelt is essentially an addendum to your car seatbelt to make it canine appropriate. It is a padded harness that you first fit onto your dog, and there is an attachment on the back of the harness for the car's seatbelt connection. If you need to hit the brakes quickly, or in the unfortunate event of an accident, Fido will have the best chance of safety if secured in his belt. For small dogs, there is also the car seat. It is a padded, semi-enclosed seat which buckles into the car. The seat is elevated, so that the dog can see out the window with ease. This is safer than the dog balancing on the door's interior to catch a view of the passing scenery. The stability of the car seat also offers relief to some dogs who suffer from motion sickness.
These are just a few of the many products on the market to help you spoil your dog and give him the ideal life. There is something for nearly every canine need. Be pet-crazy! Let your dog live it up! Always remember: though Fido loves the gifts of pet-crazy toys and gadgets, there is nothing he loves more than the gift of your pet-crazy time and affection.